Turns Out You Shouldn't Drink Your Whiskey Neat
category:
By Cooking Panda
Whiskey and scotch drinkers have probably been told at least once to put a few drops of water into their glass, rather than drinking the booze neat. But those who say that the flavors "open up" with that bit of water most likely can't say why.
Well, scientists have confirmed that those folks are right — in some cases, anyway — and it all has to do with this thing called guaiacol, a molecule found in whiskey.
It also helps to explain why it tastes best when distillers use water to dilute the caramel-colored booze down to around 40 percent alcohol by volume, even though it typically comes out of the distilling process at around 70 percent ABV.
In an article published in the journal Scientific Reports, authors Bjorn C. G. Karlsson and Ran Friedman documented how they used a computer to measure interactions between water and guaiacol. They found that in whiskey with an ABV of 45 percent and lower, the guaiacol rises to the top of the glass, improving the smell and taste.
"This indicates that the taste of guaiacol in the whisky would be enhanced upon dilution prior to bottling," the authors wrote in the journal. "Our findings may apply to other flavor-giving amphipathic molecules and could contribute to optimizing the production of spirits for desired tastes."
But at a higher ABV such as 59 percent, the guaiacol doesn't stay at the surface. Instead, it tends to sink, getting distributed evenly throughout the glass, which means that the aroma isn't as strong or close to your nose. So if you're drinking whiskey, add a couple of drops of water if the ABV is above 45 percent.
If the ABV is much lower than that, you might want to stick to drinking your whiskey neat — and make sure you don't overdo it.
"We have receptors on our tongue, in our nose, that are sensitive and depend upon the concentration of the specific components you want to detect with your nose and tongue," Karlsson said, according to NPR. "So if it's too diluted there's a risk that you actually don't detect it with your nose or your tongue."
Sources: Scientific Reports, NPR / Featured Image: Pixabay
Tags:
drink science
,
food science
,
neat
,
scientific best way to drink scotch
,
whiskey
White Chocolate Whiskey
category:
By Cooking Panda
Mike's Hard Lemonade Whiskey Twist
category:
By Cooking Panda
The Ultimate Bro Drink: Fireball Whiskey In A Box
category:
By Cooking Panda
Remember all of that boxed wine you enjoyed in college? Of course you do. Franzia is a college student's best friend. But now it looks like Franzia has some competition over that title — since we know Fireball is another close friend.
That's right; according to Thrillist, Fireball now has a Firebox. As Fireball (cinnamon-flavored whiskey) is more of a "bro drink" than anything else, I'd say it's the frat-boy alternative to Franzia. Still, at 55 shots per box, I'd say it's a bit more dangerous to try and chug it old-school-style.
One box has two bags, and as you can see, there's most definitely a use for that feature.
College partying may never be the same. Then again, if you're a classy Fireball drinker (huh?) you can always refer to the label on the box for actual drink recipes, according to Grub Street. For example, you could try the "Angry Balls" recipe, mixing Angry Orchard hard cider with Fireball Whiskey. And who knows? Maybe you need a whole entire box worth of Angry Balls.
Fireball hosts quite a few seasonal drink recipes on its website, so even if you're a seasonal, holiday Fireball drinker, you can benefit from using this box. Hey, it's not reserved just for college kids, right?
Try the Firenog, two parts Fireball and one part eggnog. Chill and serve to your ugly-Christmas-sweater-party friends. Or try the Holiday Heat — one part Fireball Whiskey, two parts apple juice and one part cranberry. That's all there is to it and it sounds pretty festive. What about trying the Hot and Toasty on a particularly cold night? This one includes adding a shot of Fireball to your hot chocolate, and could even be a hilarious prank, saved for when you generously offer a cup of hot chocolate to your parents when you're home for the holidays. Or it can be an especially enjoyable way to sneak a drink while you're visiting anyway. Sometimes you need to take the edge off while home for the season.
However we choose to enjoy it, the box can be useful to all of us.
Sources: Thrillist, Grub Street, Fireball Whiskey / Photo Credit: Fireball Whiskey
Tags:
Fireball
,
Firebox
,
whiskey
Would You Pay Over $100k For A Bottle Of Whisky?
category:
By Cooking Panda
The world's most expensive whiskey is actually spelled whisky (no "e"), and costs about $130,000. No big deal.
According to Munchies, it's from Japan, but what's so special about it? For starters, there were only 250 bottles made, which means it's pretty rare. Called Yamazaki Single Malt 50 Year Old Whisky, it has garnered a cult following since its release in the year 2005.
The whisky itself is Japan's oldest and rarest, according to Master of Malt, and it's aged in "the very finest" Japanese Mizunara oak. It was reported among the tasters at Master of Malt that the nose is "Spiced and intense, with an almost perfume-like delivery of sandalwood, potpourri and incense. Supple sherry and even the vaguest whisper of smoke. The oak grip is good and very deep."
The tasters describe the palate as "[i]ncredibly rich — this is an enveloping malt, filled with aromatic wood, dried herbs and a barrage of exotic spices. A touch of manuka honey sweetness, chestnut mushrooms, allspice and even a hint of blossom." And the finish: "A very long finish with a predominance of fruit of all kinds, from dried apricot to stewed apples and Madeira wine. A hint of agave nectar sweetness, and a plume of wood smoke."
Overall, it's said to have a deep, intense spice with a hint of umami. Of course, that's necessary to make it worthy among the Japanese.
You can find it in different places for sale online for smaller amounts, sometimes for as low as $10,000 (what a deal). The Grand Hyatt Hong Kong put it up for sale as part of its Poly Auction Prestige Collection of rare spirits. It was this bottle, which, as I mentioned, can be found for sale in some areas in the United States for $10,000, that sold at auction for 13 times this value. Since the bottle includes about 16 shots, that means this whisky is about $8,000 per serving.
Not being the biggest fan of whiskey myself, I could never see spending that much on a bottle, no matter how "intense" the flavor. Among whiskey connoisseurs, though, this could be the perfect indulgence.
Sources: Munchies, Master of Malt / Photo credit: Extravaganzi
Tags:
whiskey
,
Whisky
,
Yamazaki
Vodka Is Having An Identity Crisis
category:
By Cooking Panda
This is one of the most bizarre marketing gimmicks we've seen in a while.
Everybody knows that the food business is always contending with some sort of competition, and brands have to evolve to stay relevant. There's a reason why McDonald's is testing upscale locations, Burger King churns out some new food-hybrid-monstrosity almost once a month (hello, Mac N' Cheetos), and Oreo comes out with a limited-edition flavor what seems like every Wednesday.
Some things, however, are fine just the way they are — or so we thought.
In a bizarre twist of events, distillers of clear spirits such as vodka are now making a shift toward producing barrel-aged vodka and gin. Why? Oh, so that the spirits appear darker and whiskey-like in hue.
Identity crisis, much?
Per Delish, The Wall Street Journal reported that vodka has seen a steep drop in sales, mostly because consumers seem to believe that darker liquors are more complex, more mature, and less likely to be cheapened with artificial tampering.
To be fair, we can more readily see ourselves offering our dignified grandfather a nice, single malt scotch, and not necessarily a cupcake-flavored vodka shot, but we digress.
Delish reports that plenty of brands are already hopping on the dark-hue bangwaggon, with companies such as Absolut adding a caramel-hued and barrel-aged vodka called Oak to its lineup, with the specific goal to attract whiskey lovers to the clearer side.
Craft distilleries are getting in on the action too; Bull Run in Oregon and Grey Goose both offer vodka that has been aged in either whiskey casks or barrels.
Source: Delish / Photo credit: Kun Yang/Dreamstime via Trazee Travel
Tags:
alcohol
,
barrel-aged
,
hue
,
vodka
,
whiskey
Soar Through The Rest Of Summer With These 10 Fantastic Bourbon Cocktails
category:
By Cooking Panda
We're celebrating Bourbon Heritage Month all throughout September. Want to join us? Here's everything you need to know about Bourbon Heritage Month, plus the right way to taste bourbon.
If you have super awesome bourbon on hand, you might just want to go ahead and drink it straight — at least give it a taste. If you have something that is begging to be mixed into a cocktail, start here:
The Classics
Strong, aromatic and slightly sweet, Old Fashioneds are perfect for that good bourbon you want to mix into a cocktail without completely losing the flavors of good booze.
Whiskey sours are easy and simple but always delicious. Ditch that sweet and sour mix you have and make it yourself with nothing more than lemon and sugar.
This is another one that works well with the good stuff, as the sweet mint allows all kinds of flavors from your bourbon to shine through. Adjust the sugar to taste for a stronger or sweeter drink.
A little Campari and sweet vermouth will play well with your whiskey for a rich, bittersweet cocktail that is perfect for fall.
This classic sweet, aromatic and balanced cocktail is perfect with any bourbon you have but goes especially well if you have something with floral notes, like rye. Love the aromatics? Add in a few extra dashes of bitters.
Want to mix it up with something a little unusual? Check these out.
The Unusual Refreshers
For some reason bourbon and peach preserves were just made for each other.
If you love Mint Juleps but are craving something even more refreshing to get you through the last of the summer heat, you've come to the right place.
Similar to a regular one, but with an extra-special strawberry lemonade spin.
The thyme really adds a special note of complexity, although you can totally swap it out for something like basil, mint or rosemary. Don't have honey whiskey? No problem. Just add a little extra honey (or simple syrup) to taste.
Tart, bright, earthy and sweet, this cocktail is great with something a little smoky.
Featured Photo Credit: The Bojon Gourmet
Tags:
Bourbon
,
Bourbon Heritage Month
,
classic cocktails
,
Thirsty Thursday
,
whiskey
Bourbon Heritage Month: Everything You Need To Be A Bourbon Tasting Pro
category:
By Cooking Panda
September is upon us, and that means something very important! Beyond pumpkin spice, crunchy leaves, caramel apples and sweaters, there is something very important about September — it is also Bourbon Heritage Month.
Did we just hear a collective sigh, readers? First of all, calm down. Sure, there are a lot of food and drink holidays out there, but there's a good reason why Bourbon Heritage Month beats National Fried Chicken Day and National Tequila Day — it's a totally real and widespread celebration that the state of Kentucky celebrates every year.
Here's what happens: Every September, the governor of bourbon's home state signs a declaration to celebrate Kentucky's whiskey heritage all month, and the festivities begin, according to the Huffington Post. The Kentucky Bourbon Festival commences, complete with mechanical bulls, top-notch cigars and, of course, whiskey tastings. The stills also open back up by September after traditionally closing down for a short period of time in August for some routine maintenance.
If you're going to visit Kentucky for whiskey-related reasons, September would absolutely be the perfect time. But if the journey is not in the cards for you, don't fret!
While a good Kentucky bourbon may or may not taste just as good in its hometown, it'll still taste pretty darn good on your balcony or comfy recliner. Start by grabbing a quality bourbon and a tasting glass, snifter, white wine glass or anything similarly bulbous with a narrow top to trap the flavors, like this:
Or this:
When tasting bourbon, it's important to pay attention to these four essential categories, as detailed by Modern Thirst:
1. Appearance
Hold your glass up to the light or a white piece of paper and swirl it around a little. Is it clear or cloudy? Light amber or dark mahogany? Take note — this has everything to do with age, proof and filtration methods.
2. Aroma
Part your lips slightly and stick your nose in the opening of the glass. What do you smell? Charred oak? Smoke? Pipe tobacco? Vanilla? Cherry? Leather?
3. Taste
Don't you dare gulp or "shoot" good bourbon! Take a good sized mouthful and do the "Kentucky Chew" — move the bourbon around your mouth with a chewing motion. Notice how it tastes in each different flavor zone of your mouth before swallowing.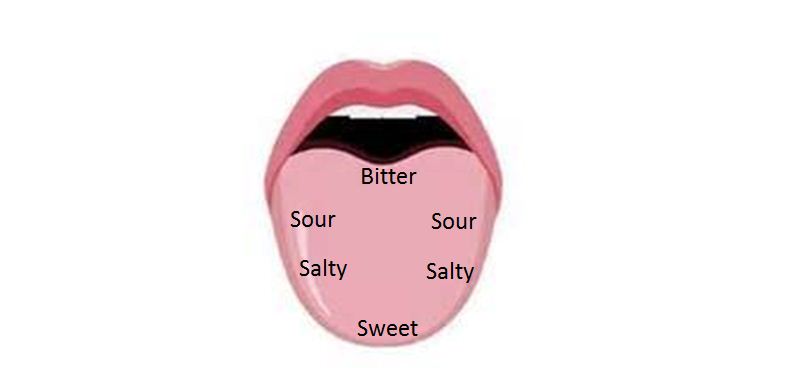 4. Finish
Does the taste linger (long finish) or quickly dissipate (short finish)? Do you taste anything different after swallowing? What textures do you feel in your mouth? Does your upper body feel warm, a la the "Kentucky Hug"? Take note.
Try not to "cheat" by reading a review of your whiskey before tasting it, as you might have a completely different experience than what you read. Start with this graphic and see what you find:
Above all, enjoy this fabulous excuse to drink a ton of whiskey this month! Cheers!
Sources: Huffington Post, Modern Thirst / Photo credit: BourbonSippers/Instagram
Tags:
Bourbon
,
Bourbon Heritage Month
,
Thirsty Thursday
,
whiskey
,
Whiskey tasting
Croissant Bread Pudding With Whiskey Sauce
category:
By Cooking Panda
Coffee and Whisky BBQ Sauce Ribs
category:
By Cooking Panda
10 Classic Whiskey Cocktails You Should Know
category:
By Cooking Panda
Wow your guests with these timeless cocktails, because whiskey never goes out of style.
There's a reason this classic cocktail is as popular as ever, and it's not because of Don Draper. It truly is a classic, delicious drink. Instead of using a whole orange wedge, we recommend just muddling the cherry and sugar. Garnish with another cherry and a twist of orange rind, and you're in business. If you're feeling daring, (carefully) light it on fire to enhance the aroma like this.
​
If you have been wondering what to do with that absinthe you have lying around, grab some rye and try this sweet, herbal recipe!
Ah, the Manhattan. If you can get your hands on high quality Luxardo cherries, absolutely do it – it's totally worth it. But if they are a little too pricey or hard to find, regular maraschino cherries or a twist work just as well.
If you feel like drinking your whiskey straight but want something a little refreshing, try adding mint and simple syrup to it, grab your fancy hat, and head on over to the Derby.
Put down that sweet and sour mix and make your own. It's super easy and tastes way better.
A slight variation on the whiskey sour, the Boston sour has been around just as long as its cousin – maybe even longer. All you do is shake up some egg whites for a slightly creamier drink. It might sound a little crazy, but we love it and think you will too.
Feeling a little under the weather? Mix up some scotch, lemon, honey and ginger and you'll be better in no time.
We love a good Hot Toddy with brandy, a cinnamon stick, and an orange slice, but the beauty of this drink is that you can make it however you want. We suggest adding your whiskey or brandy a couple minutes after the rest of the ingredients, so that the boiling water doesn't cook out any of that valuable alcohol.
If you are looking for something strong, sour and refreshing, try this Old Hollywood bourbon and grapefruit cocktail.
Need a pick-me-up? Make a mug of Irish coffee. It's also great with Irish cream like Bailey's – just cut back on the brown sugar, since Irish cream is already sweet.
Photo credits: Cheatsheet, Dude Living, Graeme Maclean/Wikimedia Commons, Erich Wagner/Wikimedia Commons, Martin Asche/Wikimedia Commons
Tags:
classic cocktails
,
cocktail recipe
,
Thirsty Thursday
,
whiskey
,
whiskey cocktails
Make A Perfect Whiskey Sour (Recipe)
category:
By Cooking Panda
The Whiskey sour is a delicious, classic cocktail with just the right amount of sweetness and tang to balance out your liquor, helping this versatile drink to always go down smoothly.
It is also one of the easiest drinks to make.
Some people take whiskey and add a store bought sweet and sour mix, but we assure you that there is a much more delicious way to enjoy your drink. Instead of a cheap mix full of artificial ingredients, use fresh lemon juice and simple syrup. It may be a little bit more work, but it makes all the difference.
The whiskey sour has undergone several facelifts over the years, before bartenders settled on the bourbon, simple syrup and lemon juice recipe.
People used to mix in egg whites, which might sound a little strange but is actually delicious and is definitely worth a try. The egg whites are a lot less scary than they sound and will not affect the drink's flavor, although they will make it smooth, creamy and frothy.
If you want to try this variation, add all the ingredients plus a couple teaspoons of egg whites to a shaker without ice and shake vigorously for a little longer than usual.
The goal is to create an emulsion, so that your drink gets creamy, and this is much easier to do when your ingredients are not ice cold. After shaking, add ice and shake one more time, following the remainder of the recipe.
With egg whites, this drink takes on a life of its own, and is called a Boston sour.
Here is the recipe, courtesy of Liquor.com:
Ingredients:
.75 oz Fresh lemon juice
.75 oz Simple syrup (one part water, one part sugar)
1.5 oz Bourbon
Garnish:
1 Cherry and/or lemon wedge (optional)
Glass:
Rocks
Directions:
Add all the ingredients to a shaker and fill with ice.
Shake then strain into a rocks glass filled with fresh ice.
Garnish with a cherry and/or lemon wedge if desired.
Source: Liquor.com Photo Credits: Liquor.com, Stuff New Zealand, Food Network, Betches
Tags:
cocktail
,
easy
,
recipe
,
sour
,
whiskey