7 Monstrously Delicious Halloween Desserts (Recipes)
category:
By Cooking Panda
Ready for your Halloween party?
When you celebrate the spooktacular holiday, it's essential that you have treats, and I'm not just talking about that bucket of Halloween candy by the door.
No, you can do much better than nibbling at the candy bars you're supposed to give to hardworking children. Whether you want to spend just a few minutes on some stunning chocolate-dipped pretzels or work a little harder on an elaborate cake that looks just like a haunted castle, I've got you covered.
Let's get cooking!
These sweet, salty snacks look like they take tons of time to get right, but they are actually quite easy to make. The tutorial takes you step by step, so you'll be surprised at how simple it is to shape those knuckles. P.S. If you prefer not to spend your time coating each almond in black food coloring gel, you can use some (preferably dark) chocolate-covered almonds, though they'll be a fair bit thicker that way.
Gross or adorable? You be the judge. One thing's for sure, though: even if you hate mice, you'll absolutely love these tasty treats reminiscent of big, cream-filled cake pops.
It's amazing how cute and creative people can get with just a pastry and some candy eyes. (Here's how to make your own from scratch, if you want.) To save time, you can also just buy some edible googly eyes and braided Danishes or anything that looks similarly mummyish.
Do you love gingerbread cookies but hate when people celebrate winter when it's not even November yet? These totally spooky skeletons with sweet, cleverly piped icing (you can use a Ziploc bag and cut a tiny piece of the tip off if you don't have piping gear) are the way to go.
This one looks pretty tricky, but if you follow the directions for the decorated layer cake base topped with sugar cookie walls and tombstones, you'll be able to shape this showstopper with relative ease.
These easy, tiny pumpkins are adorable, and they are super versatile, too! You can swap out the spice cake batter for just about anything. And if you don't mind a more subtle color, you can use pumpkin glaze instead of the bright orange stuff. Oh, and while you're at it, feel free to pipe on some melted chocolate faces to turn these pumpkins into jack-o-lanterns.
Harry Potter fans out there will adore this super-cute and also tasty depiction of Aragog and his offspring. If you want to score bonus points with nerdy friends, you can add a mini light blue car and garnish with some gold star sprinkles.
Featured Image: kinwart/Flickr
Tags:
Halloween desserts
,
Halloween party
,
Halloween recipe
,
October desserts
,
weekend desserts
7 Sneaky Yogurt Desserts That Are Surprisingly Tasty (Recipes)
category:
By Cooking Panda
Whether you love the tangy richness that yogurt brings, appreciate making healthier substitutions in your desserts or just happen to have a big tub of the stuff at home and don't know what to do with it, the versatile, creamy food lends itself particularly well to dessert-making.
From cheesecake to cookies, you'd be amazed at all the things you can make with a spoonful of plain yogurt!
Note: For the most part, you can swap Greek yogurt for regular and vice versa. But keep in mind that the Greek stuff tends to be a lot thicker, so you'll probably want to use full-fat in place of Greek, even if the recipe calls for nonfat Greek yogurt.
Happy snacking!
Sure, it's a little early in the year for gingerbread, but who cares? These are yummy!
Who would have thought you can do so much with yogurt? Depending on the crust you use, you can make this ridiculously low-calorie without sacrificing taste. So if you're like me and cheesecake is a major reason why dieting is hard, this is the dessert recipe for you.
WOW. How gorgeous is that? Good news: This stunning no-bake treat is every bit as delicious and refreshing as it is pretty. Make it the day before and serve it to wildly impressed guests — brunch, maybe?
With protein-packed, thick Greek yogurt, coconut oil, whole wheat flour and sumptuous dark chocolate chips, this is definitely a healthier spin on the classic cookie recipe. You can totally use all-purpose/white flour instead of wheat, but if you do you'll want to decrease the yogurt by around two tablespoons, since the dense wheat flour tends to soak up moisture.
Yep, that's right — you can even make FLAN out of that magical mixture known as yogurt, and it's dang good too. Who would have thought?
With only 128 calories and six ingredients per creamy pop, you'll come for the nutrition but stay for the amazingly not-skinny taste you get with the light cream cheese, light milk and yogurt.
This light and fresh dessert is the perfect snack to make on a warm day, and it provides a great excuse to use that ice cream maker, even if you're trying to eat a little healthier these days.
Featured Image: Max Pixel
Tags:
healthy dessert
,
healthy dessert recipe
,
low calorie dessert
,
weekend desserts
,
yogurt dessert
8 Scones That Will Make You Feel Super Fancy (Recipes)
category:
By Cooking Panda
Imagine yourself taking a bite out of a perfect scone, savoring a sublime medley of flavors between sips of hot, milky black tea. Mmm …
And no, I'm not talking about those stale, heavy dry ones you can buy at the grocery store. I'm talking about something still warm from the oven that has a perfectly tender and fluffy yet slightly dense bite.
Whether you enjoy them for breakfast, dessert or tea, scones are great, and making them is a totally do-able feat — in fact, it's probably easier than you think. So stop buying those cheapo dried-out ones from the store and let's get baking!
Wow, these softly refreshing citrus scones are a winner! Since you use the flesh, zest and juice of the tangelo (or mandarin orange or tangerines, if you want), you'll really get a big orange pop, and it's an absolute delight.
You might have had good blueberry scones before — if not, you'll need to make these right away. But if you've never had them with a bright, sweet lemon glaze, you're surely missing out. If you'd like, you can sprinkle a few poppy seeds or grated bits of lemon zest on top of the freshly glazed scones for good measure.
Herbs, tart fruit, honey and cheese?? YES PLEASE. Think of this like a sweet cheese plate 2.0. It's such a good combo!
WOW. I'm going to have a huge dilemma with these: Do I eat them with green tea, a huge scoop of vanilla ice cream, or some scrumptious iced milky Early Grey? Tough decisions …
One of the best-ever classic flavor combinations is as amazing in scone form as it is in all other iterations. You'll love these sweet treats.
Craving something a bit bold and deliciously hard to forget? Go with these sassy, spiced delights!
They're simple. They're easy. You can make them plain or mix anything you want into them: white chocolate and cherries, ham and cheese, chopped fruit … ANYTHING!
You've probably had cranberry scones before. It's a classic! But there's a good chance you've never had them quite like this — slightly sweet, tart and deeply chocolate to boot! It's a fabulous combination!
Featured Image: Stacy Spensley/Flickr
Tags:
matcha scones
,
scone recipes
,
Scones
,
tea food
,
weekend desserts
8 Peach Desserts Perfect For Summer (Recipes)
category:
By Cooking Panda
In most places around the U.S. (except Florida — sorry Floridians), we're right in the thick of peach season!
Go pick those sweet, fuzzy fruits from your trees! Buy plump white, yellow, red and purple peaches in bulk at the farmer's market or grocery store!
Especially if you have a particularly lovely batch of them, peaches are delicious on their own, but if you want to change things up, here are some outstanding desserts you can whip up with the stupendous summer stone fruit:
This fast recipe calls for canned peaches, but you're more than welcome to use fresh or frozen ones — just double the sugar.
Iced tea popsicles? Oh yes! Talk about a grown-up, sophisticated cocktail — if you want to make it even more adult, they'd be swell with a couple splashes of bourbon.
This dense, moist spiced cake is absolutely divine! It works equally well for breakfast or dessert, making it an ideal brunch party offering.
The peaches go on top of these gorgeous dulce de leche blondie bars, but if you want you can also bake them right in to give the fruit a softer texture and toasty flavor.
It doesn't get much easier than grill-scorched, caramelized peaches topped with ice cream — I prefer with pecan praline, but use any flavor you like. Perfect to finish off an evening of grilling!
The rich nuttiness of brown butter, the smooth tanginess of cream cheese and a bright pop of vanilla perfectly keeps the mild peach flavor front and center, especially since you mix actual peach chunks (fresh, frozen or canned) right into the batter.
This dish is pretty straightforward and really quick — the only thing that might take your time up is slicing those peaches if you don't have a mandoline. This is a fabulous way to use up a big batch of gorgeous, ripe, fresh peaches if you want them to be the star of the show.
These are adorable and look just like real peaches! The recipe uses peach jam or preserves (learn how to make that here) as opposed to fresh peaches, so you can serve these all year long!
Featured Photo Credit: Good Free Photos
Tags:
peach dessert
,
peach recipes
,
summer dessert
,
summer recipes
,
weekend desserts
Heat Wave? You Can Still Make These 8 No-Bake Desserts (Recipes)
category:
By Cooking Panda
No matter how strong your sweet tooth is, or how much you may love (or hate?) baking, there's just no reason you can't enjoy a delectable dessert this summer without waiting for your oven to make your home even hotter. That's where these incredible no-bake desserts come into play. Take a look:

For anyone who likes cookie dough better than the baked version and craves brownie batter too, here's a fudgy little gift that you'll absolutely love.
These treats are as cute as they are delicious, and they are a breeze to make. Just mix up the crust, filling and topping and layer them, using whatever favorite chocolate candies you want. The tangy, rich cheesecake, buttery crust and crunchy, sweet candy are a match made in heaven.
With a graham cracker crust, an ever-so-slightly tangy, thick cream cheese filling and a fruity mix of bananas, pineapple, strawberries, I'm pretty much on Cloud Nine already. But top it all off with whipped cream, nuts, chocolate and a cherry on top and you'll really push this over the edge in a good way.

You can use just about any candy you'd like. Reese's Pieces are a natural substitution, but you can also chop up larger chocolate bars like Twix or Snickers, or even crumble some toffee on top. The options are limitless! P.S. Feel free to microwave the chocolate/condensed milk topping. I'd recommend checking and stirring every 30 seconds to avoid burning if you go that route.

Lemon bars are known as a relatively easy dessert to make with a high (DELICIOUS) payoff, but did you know that if you're baking them, you're working too hard? Try this microwave version that totally lives up to the name. When you see how tender and delicious these are, you might never cook them in the oven again.

These five-layer bars get the amazing addition of peanut butter for an extra-rich creaminess, and it's a perfect combo! If you don't have a brulee torch, you can toast your marshmallows with the flame on your gas stove (carefully) or one of those food warmer packs you'd use at a buffet. Or you can use marshmallow fluff instead, to simulate the meltiness of toasting your mallow.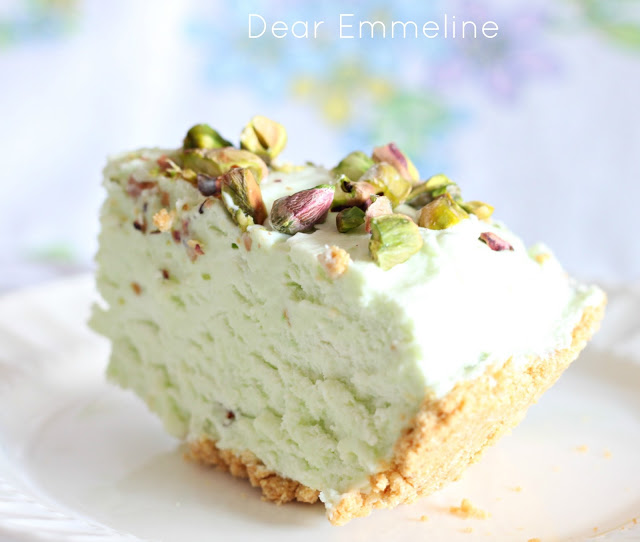 With five ingredients — including boxed pistachio pudding and a ready-made graham cracker pie crust — this is a ridiculously easy dessert that still comes out classy. If pistachios aren't your thing, you can swap out the pudding for any flavor you like, such as lemon, vanilla or chocolate, and use any chopped nuts (almonds? hazelnuts?) or even crushed candy on top. It's a flawless, versatile recipe!

I'm going to pretend to be healthy and gobble up this intensely gorgeous, glazed, creamy dark chocolate tart all on my own. If you want to really go over the top, you can increase the amount of vanilla mascarpone+condensed milk filling (because DUH, how can you not??), but either way it's fab.
Featured Photo Credit: www.bluewaikiki.com/Flickr
Tags:
easy dessert recipe
,
kid friendly recipe
,
no bake dessert
,
summer dessert recipe
,
weekend desserts
Make These 8 Fun Earth Day Desserts (Recipes)
category:
By Cooking Panda
Happy Earth Day!
The pro-conservation holiday falls on April 22, and it's important that you are ready for the occasion.
One way that you can cut down on your carbon footprint is by being mindful of food waste. Americans waste tons and tons of food every day, so it's important to take steps to make sure that you're eating what you buy.
The EPA recommends planning your grocery store trips and sticking to your list (which should be full of stuff you know you'll use and you're planning to include in a recipe) and freezing what you can: Bread, sliced fruit and meat usually freeze pretty well. Eat your leftovers and keep track of what food you have in your fridge so that you can shop there first!
If you want to make a delectable sweet treat for Earth Day, how about one of these adorable earth day desserts:
It's globe-shaped, cakey and sort of stratified, but most important, the center is packed full of chocolate pebbles. Adorable!
How cute are these cupcakes? They're not too hard to make, either, so you can score tons of extra points with whomever you serve them to.
There is a wide variety of options here, so pick your favorite. If you want, you can even drizzle or rim your glass with something blue, like blueberry jam, to get the full spectrum of earthy colors in there.
Cake pops are always a great choice for desserts, because they tend to be a lot easier than some other baked goods, and the single-serving portions are convenient — plus these are easy to decorate, since you just dip them into blue candy and then add some green blotches.
The secret to these luscious, festive cupcakes is even simpler than you might think: All you need to do is mix up two bowls of different colored batter and spoon them together into your baking cups. They look so stunning!
Cookies AND candy, all in one fun dessert? No way!
​
Sure, maybe everyone has tried the regular dirt cups with chocolate pudding, gummy worms and crushed Oreos (and those really never go out of style), but why not spend an extra minute and whip up something a little more unique and exciting by adding this easy cheesecake filling? It's delicious!
These are the perfect treats to make with your little ones. Plus, they'll love the fruit roll-ups that taste sweet and give the butterflies their colorful wings.
Featured Photo Credit: 
Amelia Sommer/Flickr
Tags:
Earth Day
,
earth day desserts
,
Earth Day recipes
,
easy desserts
,
Kid Recipes
,
weekend desserts
12 Coffee Desserts You Should Make Right Now
category:
By Cooking Panda
Hey, you over there!
Yeah, you!
You look a little sleepy. Need a pick-me-up?
If you have been dragging your feet lately and crave a little extra caffeine in all forms or just adore the deep, bold taste of coffee and espresso, might we suggest using said elixir of life in your desserts? Here are some great coffee-boosted treats that will add an extra pep to your step:

We love a nice, rich, sweet and moist brownie – who doesn't? – but when you add a sizeable dose of coffee and Kahlua, you add an extra bold kick that will really elevate these brownies to another level. We definitely won't be sharing these.
Meringues? Those are a lot of work, aren't they? NOPE. Just grab your mixer and whisk your ingredients for a couple minutes, bake it and, BAM! Meringues. Magic.
Puff pastry + jam + chocolate chips + coffee = YES.
Nearly everyone loves cheesecake, but it can be a real pain making it. If you're not in the mood to wreak havoc on your entire kitchen, consider making these simple guys in bar form. They taste just as delicious, and the rich chocolate-coffee flavors provide that extra kick that you're craving.
The molasses, cinnamon, cloves and nutmeg really bring something special to these light, fluffy delights. Combined with a rich mocha frosting, these cupcakes are completely unforgettable!
We're still trying to decide if the coolest part of this recipe is how simple it is to make, how tasty it is or the low-calorieness of the whole thing. Either way, we're going to make these ASAP.
​
We know you like creme brulee, but did you know that there is so much more you can do with that mini torch than simply setting vanilla custard ablaze? Next time you're making the classic treat, consider adding a bit of coffee and caramel to the mix for a while new level of excitement.
These light, airy profiteroles are ridiculously low in sugar, but you'd hardly know it, considering how sweet and decadent they taste! Fill them up with vanilla coffee cream, and now we're talking!
Fruit and coffee? Sounds weird, but this super simple dip is so addicting that you'll want to make sure you make a double batch. Trust us on this one.
Combine your favorite Greek refreshment with everyone's preferred sandwich cookie and turn the whole dang thing into ice cream for something smooth, rich and chocolaty.
Spike your coffee with a dose of amaretto and then pour on top of a mound of decadent ice cream for a chilled beverage that will transport you to the cosmic realm. Top the whole thing with whipped cream and chopped almonds, now we're talking!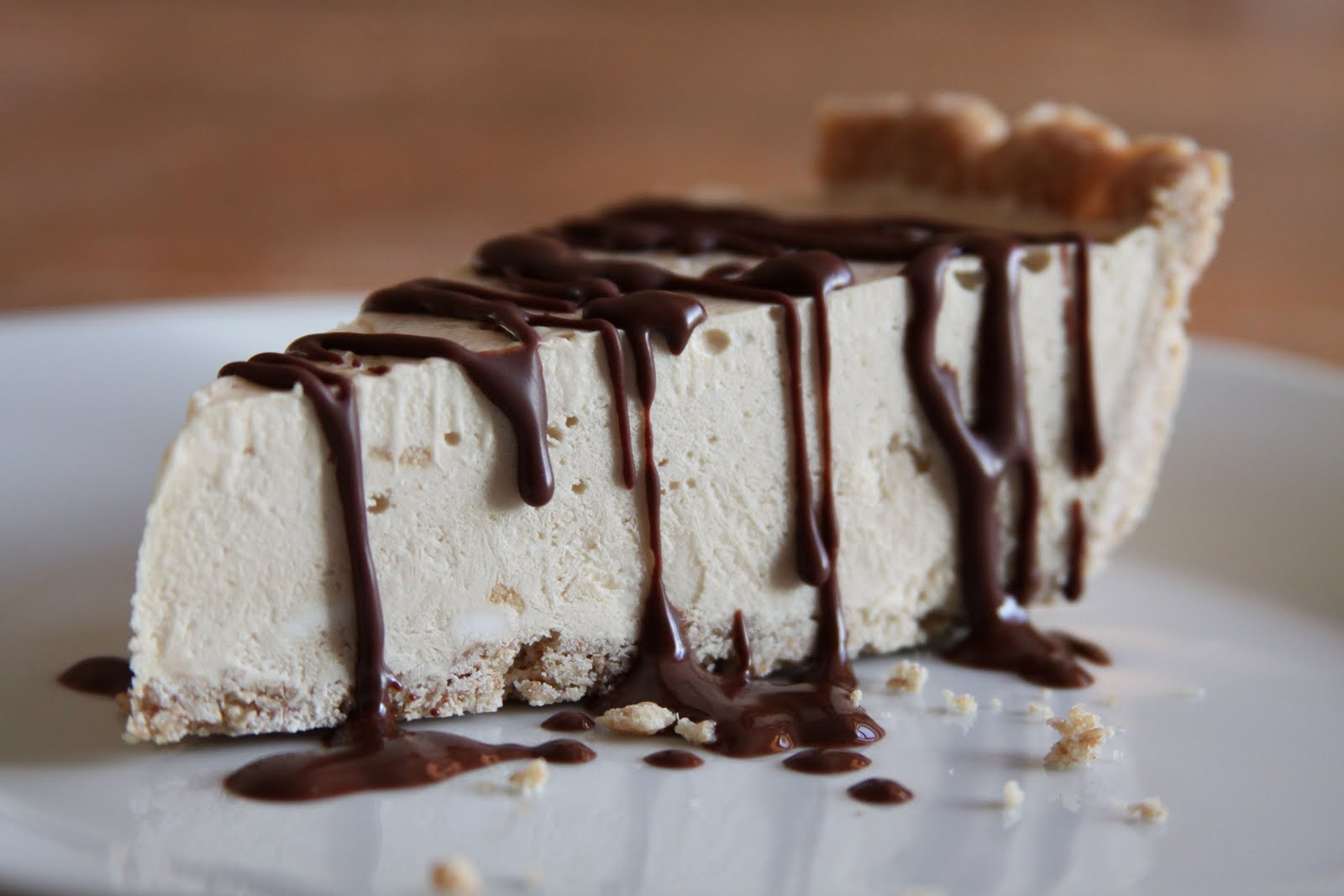 Ice cream pie? Oh yes, this is real! Use a pre-made graham cracker crust and this thing whips up in minutes (minus freezing time).
Featured Photo Credit: The Well Floured Kitchen
Tags:
coffee creme brulee
,
coffee desserts
,
dessert recipe
,
easy coffee pie
,
weekend desserts
Mull Over These 8 Perfect Fall Desserts
category:
By Cooking Panda
Now that fall is in full swing, it's time to grab a mug full of something warm and spicy, curl up by the fireplace with a nice book and argue to the death about pumpkin spice.
Sound about right? Good. Whether or not you love fall — admit it, you love wearing sweaters and watching the leaves change — then you'll need to check out some of our favorite desserts featuring all the good stuff that's in season right now.
Sept. 30 is National Hot Mulled Cider Day, and we feel it is important to celebrate! There's just something so warming yet underrated about hot mulled cider, and you should absolutely check out what mulling spices have to offer.
This is a particularly great excuse to gorge on dessert when you're feeling under the weather or fighting off a pesky fall cold, since the ginger, honey and vitamin C will sort you right out in no time.
Try your best to find muscadines (wine grapes) if possible, but if you are unable, this recipe would be pretty nice with red currant or pears too.
If you love apple pie but want to spice up your tried-and-true recipe, give this super flavorful alternative, complete with lemon zest and a few spices that do wonders to the apple filling without totally overpowering it.
Have some cherries leftover from summer? Sweet dessert wine with fresh or frozen cherries create a complementary sweet, tangy and complex sauce that is just divine when served atop a bed of ricotta cheese.
Besides the insanely delicious sweet-creamy-tangy-caramel combo, you get to flip this bad boy upside down, which means you don't have to go through all that cheesecake cooking nonsense and worry about how it's going to look.
Chewy cookie bars get a spiced twist with cinnamon, ginger, molasses and cloves. Delicious!
This is basically pecan pie filling poured over bread and turned into pudding. So not only is it moist, flavorful and delicious, but it's also waaaay easier than baking an actual pie.
Featured Photo Credit: We Eat Together
Tags:
easy dessert
,
FALL
,
mulling spices
,
seasonal
,
spiced dessert
,
weekend desserts
10 Seductive White Chocolate Desserts You'll Want To Ride Off Into The Sunset With
category:
By Cooking Panda
Sept. 23 is National White Chocolate Day, and we believe that you should treat yourself to some rich, creamy, silky goodness. As much as we love white chocolate macadamia nut cookies and plain white chocolate fudge, we want you to know that there is so much more you can do with white chocolate! Give these recipes a try:
We're not sure what our favorite part of this recipe is. There's the awesome cake crust and the rich and fluffy white chocolate mousse, but then you also have the crushed candy canes and fun edible glitter toppings. The whole thing just makes for a great time.
Yeah, that's right. We like it dirty. If you're not into the espresso powder topping, consider sprinkling on a little bit of chocolate powder or even pumpkin spice or extra chai powder instead. Or just leave it out — either way, you'll adore this rich fudge!
These good-looking, buttery blondies are way cooler than cookies!
Who doesn't love red velvet? These cookies are even yummier with a little extra white chocolate goodness sprinkled in.
We all know that cherries and chocolate make for a great combination. These truffle-encased cherries will rock your socks right off.
Sprinkles make everything better. Even vanilla almond cookie pies.
Sweet and salty fans, this one is for you. The toffee adds just the right amount of buttery complexity to cut the sweetness of the white chocolate. You'll love this one.
Update your favorite campfire dessert, because you can do so much more with s'mores than you think. Just because summer is over doesn't mean your s'more obsession has to be.
It wins all of our contests too.
Put that white chocolate chip macadamia nut cookie recipe right down. Yeah, they're good, but we'll do you one better with this mouthwatering mix of semi-sweet chocolate, white chocolate, oatmeal, pecans and a hint of cinnamon in a crisp buttery cookie. Who can resist?
Featured Photo Credit: Handle The Heat
Tags:
food holiday
,
weekend desserts
,
White Chocolate
,
white chocolate cookie recipe
,
white chocolate dessert
9 Mindblowing Rice Desserts To Sweeten Up Your Weekend On The Cheap
category:
By Cooking Panda
There is a very special ingredient that is probably already in your kitchen and needs to start finding its way into more desserts.
Grab that bag of rice and get to work, because we have some truly delicious and, for the most part, pretty simple recipes that won't cost you too much but will definitely sweeten up your weekend.
Plus a ton of variations. Long grain or short, white or brown, your rice pudding will be outstanding if you follow this template.
We know that horchata is one of the most delicious dessert beverages of all time, and we'll never turn down the classic drink. But if you want to mix it up a little, here are some really yummy ways to do so.
This Chilean dish has the most satisfying texture, and it's a lot healthier and more exciting than regular ol' pancakes. Do it!
Lavender and subtle yet floral Bosc pears complement each other perfectly in this rich, fluffy rice pudding.
Love rice pudding? Try this frozen, refreshing spin on the classic.
Thick and creamy, this rice pudding takes on some amazing flavors from cardamom, saffron and sliced pistachios.
If you only have long grain rice on hand, try out this thick, creamy version. You'll love it.
Not only is this spin on oatmeal raisin cookies super delicious, it's also vegan. Woo!
Combine all your favorite desserts by brulee-ing your rice pudding. Genius, right?
Featured Photo Credit: Dominican Cooking
Tags:
cheap dessert recipes
,
National Rice Month
,
rice
,
rice desserts
,
weekend desserts
Kick Off The Olympic Games With These 6 Adorable Desserts
category:
By Cooking Panda
The Olympics are upon us!
What better way to watch the whole world come together than by throwing a party in honor of one of the world's oldest traditions? Sure, you may already have your drinking game planned out, but what about your snack set-up? Fear not — we got you covered with some of the cutest (and easiest!) Olympic-themed desserts out there.
Perfect to eat during the opening ceremony, and they are just so dang cute! You can use any mini cupcake recipe you like — even store-bought or boxed cake mix will work fine here. We love them with these chocolate cupcakes, complete with Irish cream frosting (mix in a little orange food coloring if you're so inclined), but you do you.
In the event that you're low on time, you can always use large chocolate coins instead, golden sandwich cookies, or even cookies dunked in frosting and coated with gold, silver and/or bronze colored sanding sugar. It's all good.
Michael Phelps would totally approve of these cute little pretzel swimmers. If you want, you can totally use gummy bears, teddy grahams or anything along those lines as a replacement for pretzels.
This is super easy and adorable, and the best part is that you can use just about any cupcakes you want for this — yes, even store-bought ones. Don't know where to start? Try them with this stupendous chocolate chip cupcake recipe.
We absolutely adore these coconutty, buttery, graham cracker-y and generally delicious dessert bars. Let's be real — you probably don't have Olympic ring-shaped cookie cutters around, so you can either make them (like this or like this) or just cut them into bars. The icing rings on top will still look every bit as cool.
Decorate sugar cookies with an assortment of flags from around the world. Need a sugar cookie recipe? Try this one paired with this royal icing. Delicious!
Featured Photo Credit: Candiquik
Tags:
dessert recipe
,
Olympic desserts
,
olympics
,
Olympics party
,
weekend desserts
Here's Everything You Need To Celebrate National Tequila Day Like A Champ (Plus Eight Tequila Dessert Recipes)
category:
By Cooking Panda
Sunday is National Tequila Day and we want to make sure that your celebration reaches its maximum potential.
But how can I do that, you ask? There's only so many tequila shots that a mere mortal can consume before…well, we don't have to tell you — you know what happens when you have too much tequila.
To really make the most of this momentous holiday, we recommend pacing yourself by mixing up your forms of tequila intake.
And no, we won't stop you from shooting tequila. In fact, if you want to mix up the tried and true lime/salt shot technique, why not try these orange and cinnamon shots?
If you want to go a little fancier, now is the perfect time to teach yourself how to make the perfect classic margarita.
Or mix it up a little with some more innovative twists like these 10 awesome doctored-up margaritas.
Looking for something sweeter to sip with dessert? This Spiced Chocolate tequila cocktail will hit the spot.
If you're going to be drinking all night (or day — it's the weekend, and we won't judge you), make sure you cook up a hearty meal to keep you going. We recommend this tequila lime chicken – it's great on tacos or fajitas or just by itself.
Now, if you really want to turn up for National Tequila Day, go ahead and make some of these desserts to munch on while you sip margaritas by the pool.
Note: Some of these desserts are packed with booze, while others cook out. If you want to soften the flavor or make the boozier recipes family-friendly, go ahead and simmer the tequila in a saucepan and let it bubble for a few minutes until all the alcohol cooks out. You'll know when it's ready when the smell of alcohol fumes is replaced with a sweet, soft aroma. That'll leave you with all the flavor, none of the poor decisions.
Now go shake up your favorite margarita and get to work on these awe-inspiring desserts:
It's every bit as good as it sounds. The best part? You don't even need to churn it.
Also no churn. Add your favorite margarita ingredients, like fruit or chili powder.
Sweet, tart, buttery, crumbly and nutty – what more could you want in a dessert?
Yes, you can margaritafy your cheesecake! It's a dream come true!
A touch of tequila and salt, mixed with tangy lime and sweet, creamy tropical mango. Turn up in style.
Drizzle this on everything. EVERYTHING.
Because the heavenly combo of orange, grenadine and tequila deserve so much more than to be limited to a (delicious) cocktail.
Got some day old bread? Give it a new life with this amazing, sweet, boozy treat.
Cheers!
Featured Photo Credit: fridarest/Instagram
Tags:
boozy desserts
,
margaritas
,
National Tequila Day
,
tequila
,
weekend desserts
10 Amazing Vanilla Desserts That Will Make You Forget About Chocolate
category:
By Cooking Panda
It's high time that we give credit to the most underrated dessert flavor – vanilla! Sure, it's a well-established favorite flavor, but we tend to forget about it in favor of chocolate, caramel or strawberry. This flavor deserves appreciation!
Here are some amazing classic list of vanilla dessert recipes that are anything but boring:
A true classic! These scrumptious, moist and flavorful vanilla cupcakes blow all the others out of the water.
2. No-Fail Blondies​
We love brownies, but sometimes we forget about their exciting, buttery vanilla cousin that are every bit as decadent. Impress your friends with these, or just make a batch and eat it all yourself – we won't tell.
The ultimate indulgence! If you want something a little easier, try this version.
4. Nectarine, Blueberry and Vanilla Bean Hand Pies
If you like pop tarts, you'll Iove these homemade fruit hand pies! They are great for dessert or breakfast, whatever floats your boat.
It's actually pretty easy to make pudding from scratch – just stir everything over the stove in a saucepan. Plus, it's so much more delicious than the boxed stuff.
6. Salty Vanilla Bean Sugar Cookies
Salted caramel needs to get out of the way! These salty vanilla bean sugar cookies are better than any caramel cookie.
That's right – it's easy to make yourself! If you don't have an ice cream maker, you can easily adapt using the instructions here.
This thick yogurt makes a heavenly base for a delightfully tangy vanilla dessert that's a little bit like really vanilla-y cheesecake.
9. Sparkling Vanilla-Grapefruit Granita​
Want something cool and refreshing? The bittersweet citrus fruit is the perfect mate for vanilla extract in an easy, delicious slush.
10. Creme Brulee​
The classic, ultimate vanilla dessert! Plus, it's super fun to torch the sugar at the end! Don't have a torch? No problem – use your broiler instead (instructions here).
Featured Photo Credit: Farideh Sadeghin/
Saveur
Tags:
classic desserts
,
dessert
,
recipe list
,
vanilla
,
vanilla dessert
,
Vanilla Pudding
,
weekend desserts