Hungry And Adventurous? OK, Try A Beef-Broth Popsicle
category:
By Cooking Panda
On a hot summer day, few things sound more twisted, wretched and just plain wrong than consuming a hot cup of meaty beef broth.
Jordan Feldman, broth fan and founder of Springbone Kitchen in New York, agrees.
So naturally, he makes a popsicle out of the stuff. He wants to start selling them to you for $4 in July, according to the New York Post.
"It's a little bit sweet," Feldman said of the wacky treat, which is also flavored with coconut milk, pomegranate juice, raspberry puree and maple sugar.
The zing of the meat is definitely there, but the other flavors tone it down, he added.
Feldman likes the taste of broth, obviously, but he's said he's really into it for the health benefits.
Feldman injured his knee playing tennis a few years ago and tried physical therapy, to no avail. Once he started drinking a cup or two of collagen-packed beef broth a day, his knee healed.
So he's sharing the love at Springbone, a health-food spot. He said he and his team came up with the idea when trying to figure out a way to serve broth in a refreshing way for the summer.
"We tried some cold broth, but we had to dilute [it], otherwise it's too gelatinous ­— it's like Jell-O. It took away a lot of the flavor…," he said. "Then we thought, 'Let's freeze it.'"
If you find yourself feeling daring in New York this summer, grab a fruity yet meaty beef-broth popsicle, and do tell us how it is.
If you like your broth hot, you can bet Springbone will still be serving up several unique varieties of the stuff.
Source: New York Post / Photo credit: Annie Wermiel/New York Post
Tags:
Beef
,
broth
,
New York
,
popsicle
,
unique desserts
Dessert Hummus Is A Thing And It Has Changed The Snack Game Forever
category:
By Cooking Panda
Dessert lovers and hummus enthusiasts, hold onto your hats, for there is some truly groundbreaking news in the ever evolving world of unusual sweets today. It's called dessert hummus.
I can feel your minds exploding.
Like traditional hummus, it's made with chickpeas, salt and culinary superpower tahini, but coconut milk and organic Turbinado sugar make the hummus creamy and sweet.
Who do we have to thank for this culinary breakthrough? Nutritionist Makenzie Marzluff, who first whipped up a batch of cookie dough hummus for a healthy party dessert.
Rightfully so, her friends were amazed, and Marzluff quit her job to start Delighted By, her own dessert hummus company.
Delighted By is available in four flavors: chocolate chip, brownie batter, orange ginger and snickerdoodle. They're all completely natural, vegan and gluten-free, according to the Delighted By website.
All of that flavor action lends plenty of freedom to choosing a hummus vehicle. Think cinnamon pita chips and graham crackers for the snickerdoodle flavor or pretzels and strawberries for the brownie batter blend. The hummus can also be used in more elaborate desserts and even breakfasts.
East Coasters lucked out; Delighted By can be found at 44 Wegman's locations. The rest of us can make a request with our local grocery store to carry the magical hummus. I haven't even tried it, but I can't imagine my life without it.
Your snack plans just got real.
Sources: Delish, Delighted By / Photo credit: Delighted By: The Original Dessert Hummus/Facebook
Tags:
Delighted By
,
dessert hummus
,
Hummus
,
unique desserts
Apple Cinnamon Roll Pie
category:
By Cooking Panda
By Cooking Panda
12 Stellar Dessert Tacos That Will Rock Your Socks Off
category:
By Cooking Panda
Taco Tuesday is here! We love tacos as much as anyone else, but why not mix it up a little with insanely delicious dessert tacos? The crunchy shells go so well with soft, sweet fillings like fruit, ice cream – even cheesecake. Give it a try!
Note: baking or frying your own taco shells are a million times better, but they will still be delicious with store bought shells if you need to save time.
Because how can you ever go wrong with fried ice cream and cinnamon sugar shells?
If you don't want to make your own no-churn ice cream, you can buy tres leches ice cream and add your own chocolate. Either way is super delicious.
Make sure you throw some sprinkles on top. Sprinkles make everything better.
Basically put anything you want into these pancake tacos and they will be heaven – but you can't go wrong with Nutella, fruit, honey, yogurt, almonds or cinnamon.
Take your fruit salad to the next level by throwing it into a taco shell with honey-cinnamon cream cheese, because why not?
Neapolitan ice cream, crepe-style taco shells dipped in chocolate – does it get any better?
Why not taco this favorite classic dessert? You can never go wrong with a banana split.
The jalapeno adds a delectable zing to these heavenly tacos.
The right place for no bake cheesecake is inside of a fried taco shell.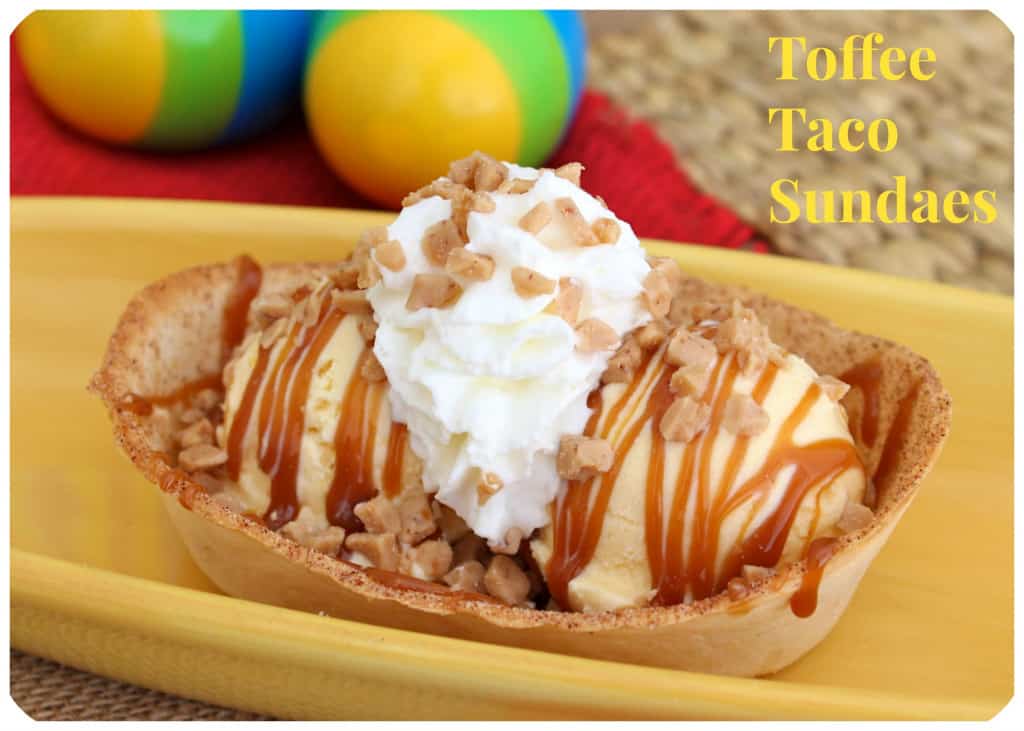 For something a little more decadent and with less mess than a handheld dessert, turn your taco into a sundae. Make extra and share with us, please.
The wonton shells add a zippy crunch that goes perfectly with the smooth texture of ice cream.
A crunchy chocolatey cookie taco shell is the perfect home for strawberries and ice cream.
Featured Photo Credit: Food Fanatic
Tags:
choco tacos
,
dessert
,
dessert tacos
,
Taco Tuesday
,
unique desserts
May The Fourth Be With You! 10 Recipes For Star Wars Day
category:
By Cooking Panda
May the Fourth be with you! That's right, today is Star Wars Day! If you want to celebrate but don't particularly want to serve blue milk and gruel – let's face it, the food in Star Wars is not always the most appealing – we have some ideas for you.
Princess Leia quite possibly has the most iconic hairstyle in movie history. Take advantage of this and make it into really easy and delicious cupcakes. They are way easier to decorate than they look.
Not only do you get a delicious pizza with a healthy dose of veggies, but you'll have an easy and stunning Star Wars-style meal. There's only one question left: are you Team Yoda or Team Vader?
Are you more into the light side or the dark side? Pick a red or green lightsaber pretzel and decide once and for all!
The force is strong with this blue cocktail. Add a drop of blue food coloring to really take it to the next level. We can't promise it won't mess with your brain a little.

Remember that blue milk we were talking about? Yeah, how about making it as a milkshake? This stunning treat will really hit the spot with those who are looking for a non-boozy option.
This is the cheese ball you're looking for! It looks really intricate but is actually pretty quick and easy if you follow the steps.
Don't fall in!
Luke would be proud. Bonus points if you serve this alongside those lightsaber pretzels.
Decorate some simple shortbread or gingerbread cookies like our favorite new character. More of an R2-D2 fan? Make these cupcakes instead.
Click here to LIKE Food Please on Facebook
Featured Photo Credit: She Knows
Tags:
May the Fourth
,
star wars
,
Star Wars party
,
Star Wars recipe
,
unique desserts