Why, Yes, You Can Deliciously Mix Chocolate And Cheese (Recipes)
category:
By Cooking Panda
In July, a Twitter user grossed out the internet with her chocolate and cheese toast. To be fair, her combination of white bread, chocolate spread and shredded cheese looked neither appetizing nor aesthetically pleasing. It did, however, open up an excellent opportunity to explore the vast world of chocolate-and-cheese combinations. And, boy, is that world full of wonder.
From familiar recipes like chocolate cheesecakes to surprising ones like chocolate grilled cheeses, this list is sure to expand your mind in the realm of chocolate and cheese, though we still can't guarantee it will make you want to try chocolate and cheese toast.
Tart cream cheese, sweet toffee and chocolate chips, and buttery pecans have a blissful marriage in this texture-rich cheese ball, perfect when spread generously on graham crackers, shortbread or Ritz.
Fill ravioli with mascarpone cheese and raspberry-chocolate goat cheese, fry them, serve them with raspberry and chocolate sauces, and you won't be sorry. This recipe calls for homemade ravioli and store-bought raspberry-chocolate goat cheese, but you could buy premade ravioli and stir raspberries and chocolate into your goat cheese of choice.
I'd suggest wearing a bib before consuming this spectacularly messy sandwich, in which the flavors of tart strawberries, creamy brie and rich dark chocolate combine to a degree of deliciousness you'd never thought possible.
When your day involves a crumbly graham cracker crust, piled high with fluffy cream cheese and sugar, crowned with oozing hot fudge and gooey toasted marshmallows, it's a good day.
Bring skim milk, a bitter hot chocolate bar and aromatic cinnamon and cloves to a boil, divide the mixture into mugs and drop cubes of halloumi or mozzarella inside. Spend a couple of obligatory minutes playing with the melting cheese strings, then enjoy and fall in love with the traditional Colombian sweet.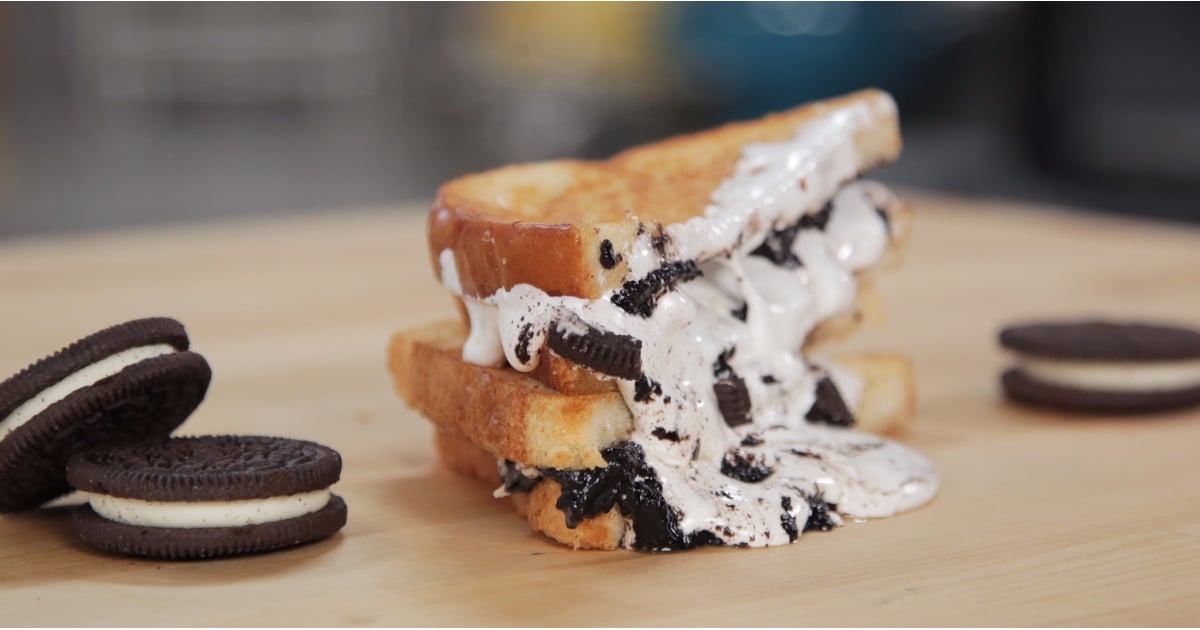 Slather two slices of buttered bread with homemade Oreo cookie butter, marshmallow fluff, mascarpone cheese and Oreo pieces (Double Stuf, because duh), and grill until oozing and golden brown. It's not clean eating, but it sure is fun.
Blue cheese and dark chocolate have equally bold flavors, so it's no wonder the smoothness of bitter dark chocolate pairs wonderfully with the creaminess of earthy blue cheese.
In these ultra-moist pudding cookies, cream cheese adds an element of thickness and richness that is simply unparalleled. If you like your cookies chewy on the outside and extraordinarily tender on the inside, cream cheese is the secret weapon for you.
Featured image credit: Pixnio
Tags:
cheese
,
cheesecake
,
chocolate
,
desserts
,
food pairings
,
recipes
,
truffles
You Can Now Book A Truffle Hunting Trip On Airbnb
category:
By Cooking Panda
Airbnb, which is otherwise known for providing travelers with cheaper boarding options when compared to hotels, is now offering a new program called Airbnb Experiences.
According to Airbnb, this program is exactly what it sounds like: it offers fun and exciting experiences for travelers as well. This way, on top of new boarding options, you can opt-in for fun activities like samurai training and burlesque dancing lessons. The more interesting activities are, of course, those which are food related.
For example, imagine how interesting and fun a truffle hunting adventure could be! Eater reports that this event is located for travelers in Florence, and the agenda is centered on learning the basics about different types of truffles and their characteristics and learning about cooking with them. Host Giulio leads attendees through the forest with his truffle hunting dog, Eda.
There are 10 spots available in this two-day adventure, and what better way is there to appreciate the beautiful Tuscan landscape? When you go to visit places like Italy, you usually spend all of your time in the tourist traps, getting a glimpse into history. But, what about getting a feel for the actual countryside?
Most Airbnb trips cost about $200 once you've made it to the designated area, and the truffle hunting experience is no different, setting you back about $177. But what's included makes it all worth it. You'll start having wine and tasting truffles with an award-winning sommelier, who will help you with your pairings. This is where you'll get to know each other a little better before heading into the woods on day two!
Then, on day two, you'll get to appreciate some great scenery while learning all about finding truffles. Afterward, you'll head back to Giulio's house to learn all about your new harvest, and go over ways to cook it. If you've been curious about truffles, I can't think of a better time or place to learn all about them.
Maybe you won't be in Florence anytime soon, but you do like to use Airbnb. Keep an eye out for new Airbnb Experiences and see what kind of food fun is happening near you!
Sources: Eater, Airbnb (2) / Photo Credit: Fabulous Food Corner/Instagram
Tags:
airbnb
,
truffles
Peanut Butter Cookie Dough Truffles
category:
By Cooking Panda
Monster Truffles
category:
By Cooking Panda
Stuffed White Chocolate Lemon Truffles
category:
By Cooking Panda
10 Easy And Decadent Recipes To Celebrate National Truffle Day
category:
By Cooking Panda
If you live on planet Earth, I bet you know that there's nothing more perfect than a rich, decadent, chocolate truffle. However, based on the exorbitant prices some companies charge for truffles, I bet you didn't know how easy they are to make for yourself! That's why, in honor of National Truffle Day, we've rounded up 10 simple (and delicious) recipes for you to DIY your own chocolate truffles. Whip up a batch (or two) to celebrate the occasion!
Start off simple with these two-ingredient truffles, and don't forget to check out the elegant topping suggestions at the end of the recipe!
2. Ina Garten's Simple Chocolate Truffles
If you're feeling a little more ambitious, check out celebrity chef Ina Garten's chocolate truffle recipe. It's almost as easy as the first, and we promise the extra effort will pay off as soon as you sink your teeth into this decadent perfection.
Next up, we have creamy caramel truffles. We suggest sprinkling these with a touch of sea-salt to add some extra indulgence!
Never buy Reese's Peanut Butter Cups again! These truffles combine the salty-sweetness you love with homemade elegance. A must have for any occasion!
5. White Chocolate Orange Creamsicle Truffles
What could be more perfect for summer than combining your favorite ice cream with a chocolate truffle?
Personally, I don't think there's anything more indulgent than the pairing of rich coffee with creamy dark chocolate. What's not to love about these espresso truffles?
Beautiful, trendy, and delicious — we guarantee that these green tea truffles will be a hit wherever you take them! Just don't forget to share!
We know Nutella is perfect plain, but why not mix things up and try these magnificent truffles? We promise your taste buds will thank you!
Who says chocolate truffles have to be bad for you? Put your guilt (and your cravings) to rest with these super simple, three-ingredient truffles!
Last, but not least, try these perfectly creamy, incredibly indulgent white chocolate truffles. Roll the final products in toasted coconut if you're feeling adventurous!
Sources: Epicurious, Food Network (2), Taste of Home, OMG Chocolate Desserts, Real Simple, Oh, How Civilized, Deliciously Yum, Spoon University, Ghiradelli / Photo credits: Epicurious, Learn to Cook at Home, Taste of Home, She Wears Many Hats, OMG Chocolate Desserts, Real Simple, Oh, How Civilized, Deliciously Yum, Chowvida, Recipe Finder
Tags:
chocolate
,
national truffle day
,
recipes
,
truffles