Chow Down On These 17 Juicy Steak GIFs
category:
By Cooking Panda
You know what I could absolutely devour right about now? A nice big juicy steak.
Something thick and tender, marbled with fat and charred with a nice crust.
That's what I'm talking about!
Mmmmm ….
Come over, I'll make you one too!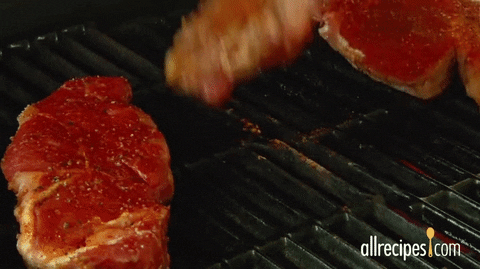 How do you like it? Medium rare?
​Check out that lovely pink center!
So good!
Get some protein in you!
This is what I think about when people ask if I have a type.
Those are some wildly sexy grill marks:
Treat yourself to some kobe, maybe.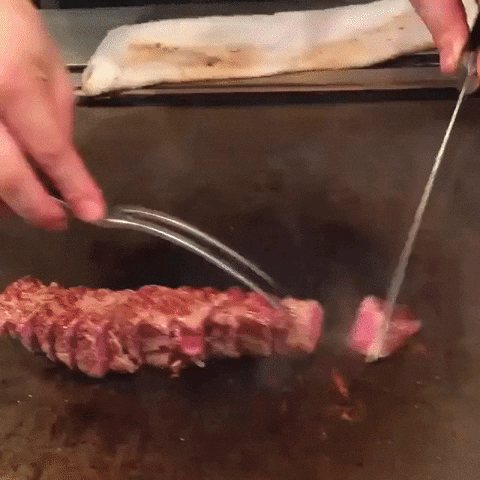 Or just grill up something thick and juicy.
Don't forget to season it!
Here, have a nice big bite.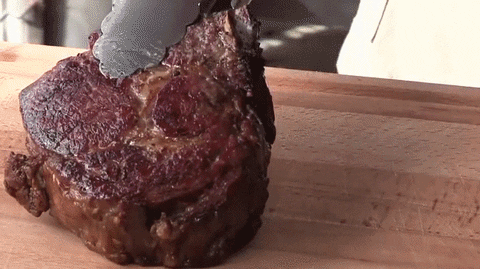 Chow down!
Chomp chomp.
Featured Photo Credit: Pixabay
Tags:
food gifs
,
foodporn
,
Hump Day
,
steak
,
steak gifs
13 Unholy But Delicious Things To Do With Potato Chips (Recipes)
category:
By Cooking Panda
It's no secret that potato chips — smooth or ridged, plain or barbecue — are delicious straight out of the bag. Less celebrated, and shamefully so, is their ability to add an unexpected touch of whimsy to just about any dish. Here are 13 crunchiness things to eat with potato chips with an ideal combination of flavors in different ways to appreciate the salty, delicious things to do with potato chips, crispy, lays,  powerful potato chip in everything from snacks to desserts. Potato is an important vegetable which covers a lot of dishes and we're on the lookout to add more recipes that use potato chips, once found we'll add those here too. If you want to know about things to do with chips, are thinking about what to do with potato chips or looking for recipes with lays chips, we have collection of recipe using potato chips:
cooking with potato chips and recipe with crushed potato chips!
Three-cheese pasta with crispy bacon, mushrooms and peas sounds great on its own. Try it baked with a parmesan and crushed potato chip crust, though, and you'll wonder why you ever made mac and cheese without a bag of Lay's.
Because everything tastes better with butter, sugar and chocolate.
These salty nachos are topped with far better than plain ol' shredded cheese. They're drizzled with a cheese sauce made from steak drippings, white wine, butter, cream and, oh yes, a mixture of blue and Gruyere cheeses. It's poured carefully over the chips, followed by a generous helping of juicy steak and green onions, until each bite is laden with meaty, cheesy bliss.
Coated with kettle chips and panko breadcrumbs, these quick and easy oven-fried tenders have a guaranteed crunch factor.
A buttery, salty potato chip crust balances handsomely with a sweet chocolate and coconut cream filling. It's rich, it's sleek, it's magnifique.
This warm chicken salad goes far beyond the classic mix-ins of celery and mayonnaise. It's tossed with a flavorful seasoning mix, cheddar cheese and cooked bacon — and topped with potato chips and baked until crispy yet gooey. Eat it on your favorite bread, over a bed of greens or straight from the pan.
Inspired by onion dip, this surprisingly delicious appetizer gets creaminess from cream cheese, flavor from chopped chives and softened spring onions, and contrast from crunchy crushed chips. For a simple and elegant look, garnish it with whole chives before baking. To mimic the appearance of dip, spread it with sour cream, chives and extra chips.
These brownies cover every texture in the book: chewy fudginess from the brownie base, buttery silkiness from the chocolate topping, creaminess from Reese's cups, and, of course, crunchiness from pretzels, Oreos and potato chips.
There's nothing sad about this gloriously Southern combination of cheesy potatoes, cream of chicken, sour cream and crushed potato chips.
This addictive appetizer comes together with a bag of kettle chips, tossed on a pan and topped with brown sugar, maple syrup, cheddar cheese, bacon and cayenne, then baked. It's so simple, I'm not sure if it sounds easier to make or easier to devour in one sitting.
Combine two essential party snacks into one with this sweet and salty bake.
Chips make a great side for sandwiches — until they get knocked off your plate. They serve a far better purpose inside of a sandwich. In this case, their saltiness cuts through the richness of cheese, and their crunchiness adds another dimension of texture to a tried and true treat.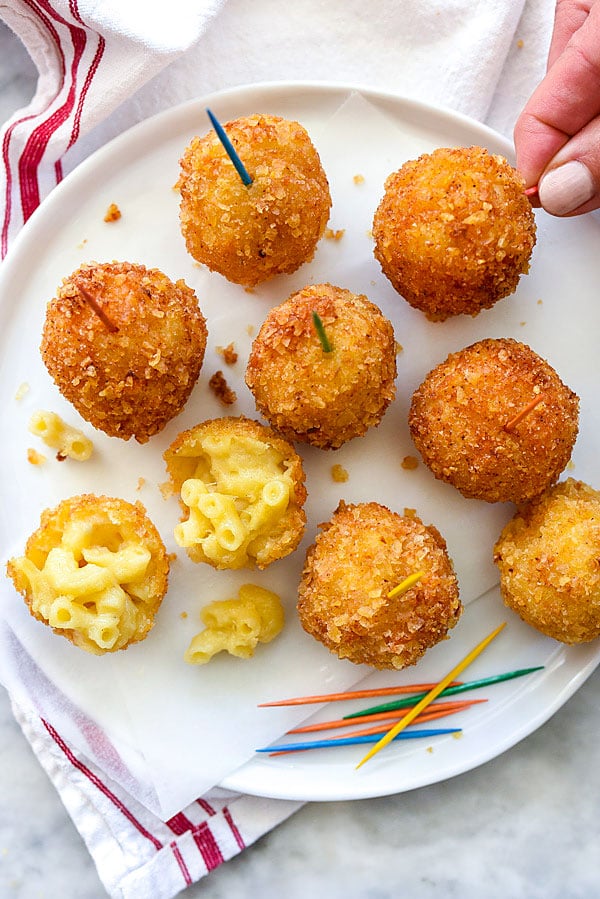 We started with mac and cheese, so let's end with it, too. These golden brown babies combine the soft creaminess of cheesy mac with the crisp saltiness of potato chips into one (OK, maybe two or three) glorious bite.
Featured image credit:
Pixabay
Tags:
Appetizer
,
appetizer with potato
,
brownies
,
buffalo chicken salad
,
cheese pasta
,
cheesy bacon
,
cheesy potatoes
,
chicken salad
,
chicken salad recipe
,
chicken tenders
,
chips
,
chips chicken tenders
,
chips recipe
,
chips toffee
,
chive cheesecake
,
cook potato chips
,
cookies
,
crack
,
crispy bacon
,
crunchy
,
crushed potato chips
,
desserts
,
do with potato chips
,
easy dinner
,
fired mac and cheese balls
,
Fried Snacks
,
Funeral
,
funeral potatoes
,
gorgonzola
,
grilled cheese
,
holiday crack
,
hot chicken salad
,
kettle chips
,
kitchen crack
,
mac and cheese
,
mac and cheese balls
,
panko breadcrumbs
,
potato chip grilled cheese
,
potato chip nachos
,
Potato Chips
,
potato chips chicken
,
potato chips chicken tenders
,
potato chips crust
,
potato chips recipes
,
potato chips toffee
,
potato cookies. potato chips cookie
,
potatoes
,
recipes
,
recipes with lays
,
salty
,
salty chocolate
,
salty chocolate tart
,
salty nachos
,
savory chive cheesecake
,
steak
,
steak and gorgonzola
,
things with potato chips
,
toffee
Your Steak Isn't Bleeding, Here's What That Liquid Is (Video)
category:
By Cooking Panda
Ever cut into a steak to be simultaneously enthralled by and scared of the red liquid leaking from its sides? Well, consider your fears calmed, because that stuff isn't actually blood, science confirms.
The red juice — charmingly called "weep" or "purge" — around steaks and other red meat is a result of their freezing and packaging, according to a video by Tech Insider (below). The liquid is simply a mix of water and myoglobin, a protein found in muscle.
Most meat contains about 75 percent water, which freezes and forms sharp crystals when the meat is packaged for transport. The crystals' sharp edges rupture the muscle cells in the meat and cause them to release myoglobin when the meat thaws. The myoglobin combines with water to form that eerie juice.
That's all fine and good, but it begs one question: Why is the liquid red? That, ladies and gentlemen, is because myoglobin contains iron, which gives red meat its signature hue and turns the liquid a blood-like red.
If you're still not convinced, think about it this way. First of all, nearly all blood is removed from meat during slaughter, which is why steak doesn't taste like blood.
Secondly, if red meat actually "bled," white meat would, too. The reason we don't see the same red liquid on cuts of chicken or turkey is because those animals have much lower levels of myoglobin in their muscles — hence, the basis of the distinction between red meat and white meat, Today I Found Out explains.
If myoglobin gives raw red meat its color, it is also responsible for the darkening of the meat as it cooks. The longer a steak spends on the grill, the darker the myoglobin becomes, and the more well done the steak will be.
So whether you formerly avoided your steak's red juice (or enjoyed it more?) because you thought it was blood, you can now find comfort in the knowledge that it is a far less dramatic substance: red protein water. Have fun impressing your friends with your newfound scientific knowledge of steak.
Source: Tech Insider/YouTube, Today I Found Out / Photo credit: stu_spivack/Flickr
Tags:
blood
,
red meat
,
science
,
steak
This Super Easy Steak Hack Is Going To Change Your Life (Video)
category:
By Cooking Panda
If you love good steak, but are on a budget, you better check out this quick and easy trick (video below).
Here's how to make any cheap cut of beef as deliciously tender as filet mignon. Seriously. No black magic involved — just a bit of creativity.
In a YouTube video posted on the "Cooking With Jack Show" channel, Jack Scalfani transforms $1.99 per pound meat into a beautiful, succulent steak. Using only salt.
"What that does is a way of taking a really tough, cheap piece of garbage steak and making it tender and amazing," he says in the video.
If you want to save money but don't want to forgo the taste of expensive beef cuts, check out his trick called the "Poor Man's Filet Mignon."
He takes two cuts of the same, cheap beef and places them in two pans, side-by-side. Next, he covers one of the cuts completely with sea salt.
He says that every inch of the steak corresponds to an hour of leaving the salt on. For example, if the steak is half an inch thick, you should let it sit with the salt for half an hour.
He then lets the salt-covered meat sit for the recommended time, and then rinses all the salt off the cut, noticing that the salt has stretched out and opened up the meat.
He compares the untreated piece of meat with the treated one, which appears much looser and more tender.
Finally, he grills both cuts the same way, and the difference between the two is noticeable. He tears them both with his fingers, and the meat of the previously salted steak is much easier to pull apart and breaks right through.
When he tastes the two, he says the treated cut tastes like an upgrade to a New York Steak, and is much easier to chew than the other cut.
Easy, cheap and delicious. So, are you going to try this?
Source: Cooking With Jack Show/YouTube / Photo credit: Pixabay
Tags:
filet mignon
,
steak
,
tender
Chicken Fried Steak
category:
By Cooking Panda
Grilled Flank Steak With Avocado Chimichurri
category:
By Cooking Panda
Four Cheese Steak Mac & Cheese
category:
By Cooking Panda