Beat The Leftover Blues: 7 Tasty Ways To Reuse Soup
category:
By Cooking Panda
You did it. You cooked a big, delicious batch of soup on a weeknight to keep you warm in the winter. Great job adulting! Seriously.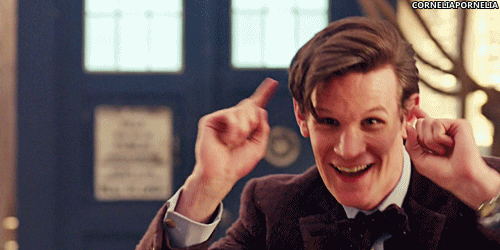 But here's the thing: It's been a couple of days, and you've had soup for dinner, soup for lunch and soup as a side. Your recipe came out great, but you just want to have something different already! There's just one problem: You still have a ton of soup left!!
Are you still thinking what to do with leftover broccoli cheddar soup?
Don't despair! We got you covered. If you love your soup but are tired of eating it by itself, we have some awesome ways to change it up and make it into an entirely new and stupidly tasty meal.
Here are some of our favorite ways to reuse that double batch of soup and leftover soup:
Savory oatmeal? You bet! If you have a thick, creamy, cheesy soup (a nice broccoli cheddar would be awesome here), use it in place of the water and cheese in this recipe for a surprisingly delicious change of pace from your usual sweet hot cereal.
If you've got a rich, decadent soup on hand like beer cheese soup, consider going over the top with it and putting it into a crispy shell, because you can and because it's tasty and crunchy. Yum!
Take a hearty, chunky soup like a red lentil chickpea chili, or do like this recipe suggests and go with an awesome chipotle split pea. Mix it up with some oats and flax meal and you have yourself a nice, healthy veggie burger that is easy to make but will knock you out with its flavors.
Next time you make French onion soup, make a double batch and save half of it for a casserole. Once you have the leftover base, you can skip the first step in this recipe and simply spoon your soup over a layer of sliced French bread, then sprinkle some grated Gruyere cheese over the top and bake.
If you have pureed butternut squash soup, use it as pizza sauce and call it a day. You'll be pleasantly surprised at how delicious and creamy this is. Pro-tip: Top it with a drizzle of balsamic vinegar and a few sprinkles of sage for the ultimate flavor harmony. Additional awesome toppings: cured meat like bacon or pancetta, crispy toasted kale, pepitas (pumpkin seeds).
Got some leftover potato soup? Add one more baked potato and a tablespoon of flour, just to make sure it is nice and thick. Feel free to throw in some sauerkraut too, if that's your thing.
What's the easiest way to recycle your soup? Throw it over pasta! This works on just about any kind of leftover soup, the thicker the better. Why didn't we think of that earlier?
Featured Photo Credit:
Erin McDowell/PureWow
Tags:
Broccoli Cheddar Soup
,
cooking with leftovers
,
leftover soup
,
Soup
,
soup pizza sauce
,
Tasty Tuesday
,
what to do with soup
Chicken Tortellini Soup
category:
By Cooking Panda
This Cafe Pays You To Eat There If It's Too Cold Out
category:
By Cooking Panda
Mather's–More Than a Cafe is already a cool place to go in the Chicago area. Like it says in the title, it's more than a cafe … but it does something that (probably) no one else does. It pays you to eat soup on cold days!
Mashable reports that Mather's is running the weather-based soup price deal for the months of January and February 2017, and it works by setting the price of soup according to the day's temperature high. For example, if the high for the day is 22 degrees, your soup is only 22 cents. If that's not enough of a bargain for you, go to Mather's on a day when the temperature is below freezing and the staff will hand you some change when you order soup. There's truly no better deal than that.
According to its website, the cafe offers so much more than breakfast and lunch — with classes on topics such as flower arranging and Egyptian history, the cafe caters to all kinds. It even hosts senior speed dating and wine tasting. Are you getting the "More Than a Cafe" slogan now?
The restaurant also has a team of culinary professionals serving up delicious breakfast and lunch foods, like eggs benedict, or soups or pastas. This explains (at least a little bit) why the cafe can get away with such a generous soup offer. Mather's feels that it could help everyone get through the harsh winter just a little easier.
Assistant Manager Beth Zoeller says the restaurant is true to its word, even if the temperature falls into the negatives. She even said that some customers last year refused to take the spare change, while others readily accepted it.
If you're in the Chicago area this winter, and you like cream of mushroom, minestrone, cream of broccoli or split-pea soup, this deal is for you! Check the Chicago Tribune's weather forecast to find out what you'll pay for your soup. That's where the cafe gets its prices, so that everyone knows what to expect. While you're there, maybe pop into a yoga class too!
Sources: Mashable, Mather's Website (2) / Photo Credit: Mather's/Facebook
Tags:
cafe
,
Cold Weather
,
Mather's - More Than a Cafe
,
Soup
,
Special Promotions
11 Steamy Ramen Gifs Sure To Whet Your Appetite
category:
By Cooking Panda
Sometimes when it's cold and dreary outside, there's only one thing that you need to warm you up and keep you happy. THIS: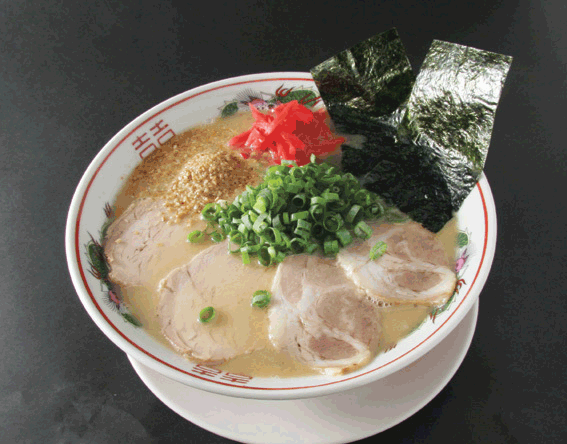 That's right. A sexy, steamy, inviting bowl of brothy noodles to make everything right with the world.
Let's have another look at this gorgeous bowl of perfection, shall we?
We could really dig our chopsticks into this incredible bowl of noodles right now.
Or maybe this one:
We'll be honest, sometimes we totally just crave the cheap instant stuff that boils up in minutes.
There's something nostalgic and comforting about watching a pot of these dried noodles boil and knowing that you're about to devour it.
Give us a bowl of noodles, and we'll make them disappear in seconds. We can't help ourselves.
Of course, if you have some fresh ones on hand, we envy you. Look at how delicious!
One thing's for sure: there's no substitute for a warm bowl of ramen noodle soup.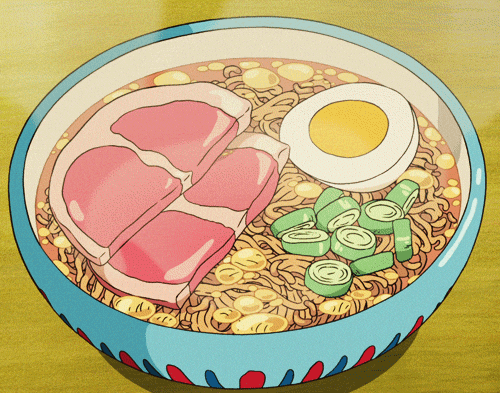 So slurp it up while it's hot and enjoy!
Featured Photo Credit: Wisely Fong/Instagram
Tags:
food gifs
,
foodporn
,
Hump Day
,
ramen
,
Soup
Campbell Has A New Line Of Organic Soups
category:
By Cooking Panda
Great news for health-conscious foodies! Campbell's is introducing a soup line called Souplicity, which distributes beautifully organic refrigerated soups.
According to Foodbeast, the soups are certified organic, GMO free and preservative free, and maintain freshness by going through high-pressure processing. This method kills bacteria without chemicals in order to be kept organic. Brilliant!
Refrigerated soups are trending lately, with annual sales rising to $200 million just over this last year. What else is trending? Healthy and organic foods, of course. That's why this new Campbell's line is such a great idea — and also why it's taking the lead in the refrigerated soup market already. Who better than Campbell's to take advantage of a new soup trend, anyway?
The four flavors currently available are Roasted Red Pepper Tomato Gouda, Carrot Curry Ginger, Broccoli Parmesan Lemon and Corn Poblano Lime. My favorite thing about these flavors is that they are vegetarian friendly, something that can be difficult to find, since so many soups incorporate chicken into their recipes.
Souplicity also reports on the ingredients of each soup on its website. The Roasted Red Pepper Tomato Gouda features roasted red peppers blended with tomato, olive oil and basil and finished with a savory Gouda cheese.
The Carrot Curry Ginger variety blends carrots and ginger, adds a touch of curry for heat and finishes the flavor off with a spritz of zesty lime, to pull the sweet and spicy flavors together nicely.
The Broccoli Parmesan Lemon soup offers a twist on the original broccoli and cheddar favorite by using parmesan cheese instead of cheddar, and by adding subtle hints of thyme, black pepper and a splash of lemon. Yum!
Last but not least is the Corn Poblano Lime flavor. This flavor is inspired by the southwest, and blends (as the title states) organic corn and poblano peppers with cilantro, cumin and lime juice. Sounds refreshing!
This new soup line is available in Earth Fare stores, which are mostly located in southern and eastern parts of the country. Check for locations near you if you want to find these tasty new soups!
Sources: Foodbeast, Souplicity / Photo Credit: Souplicity/Instagram
Tags:
Campbell's Soup
,
organic
,
Soup
,
Souplicity
Slow Cooker Cauliflower Chowder
category:
By Cooking Panda
Olive Garden's Pasta e Fagioli
category:
By Cooking Panda