5 Slow-Cooker Soups That Are Calling Your Name (Recipes)
category:
By Cooking Panda
There's nothing quite like coming home exhausted after a loooong day of school or work (or both!) and finding that dinner is hot, ready and waiting for you.
Realistically, this probably doesn't happen all that often if you're the primary dinner manager in your household, but guess what? This dream is not too good to be true. All you need is a slow cooker!
The weather's getting chillier and chillier these days, and hearty, warm, luscious soups are absolutely the business right now. The best part about them? They are so incredibly easy to make. If you do all your chopping and prepping beforehand, all you need to do is just plop everything into your Crock Pot and fire it up in the morning, and like magic you can come home to fresh, hot soup whenever you want.
Who can count out this classic? With wholesome veggies, soothing chicken broth, chunks of chicken and comforting noodles, you'll find yourself whipping this dish together all the time, whether you're sick or not.
This comforting, blended soup is sort of like a lower-carb version of cheesy potato soup. And you may not notice that this one doesn't use the root, especially since the milk and Greek yogurt ensure that it stays smooth and creamy without piling on the calories.
If you buy pre-cut butternut squash, this sweet, smooth and gently spiced soup comes together in no time at all. Of course, if you want, you can even just use plain canned pumpkin, though you might find that you don't need to cook it quite as long.
This delicately flavored, thick vegan soup is a perfect change of pace from the standard lentil and veggie fare. If you'd like, you can top each serving with a bit of crumbled breakfast sausage or chorizo (vegan or otherwise) for a some extra oomph.
It's no secret that Brussels sprouts can be super controversial vegetables, as they can get really nasty and tough when they aren't cooked properly. Since the slow cooker will make sure your sprouts get perfectly soft, even Brussels sprouts opponents might enjoy a bowl of this stuff. If you still aren't convinced, you can easily swap them out for cabbage or sturdy greens, like collard or mustard greens.
Featured Image: PX Here
Tags:
easy weeknight dinner
,
November dinners
,
slow cooker recipe
,
slow cooker soup
,
Soup
Cheesy French Onion Gnocchi Soup
category:
By Cooking Panda
French Onion Soup Bread Bowl
category:
By Cooking Panda
Lust Over These 14 Steamy Soup Gifs
category:
By Cooking Panda
It's freezing outside! Have a nice bowl of soup with us and warm yourself up.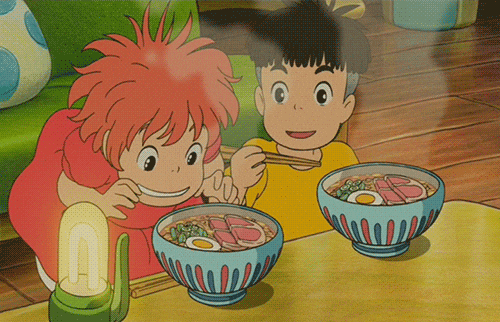 Would you like some hot brothy noodles?
We'd slurp that up in seconds!
This stunning veggie ramen is no match for the panda.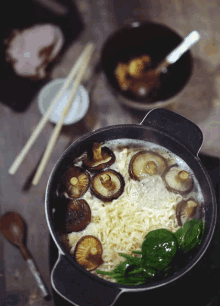 Look at that gorgeous sizzling broth!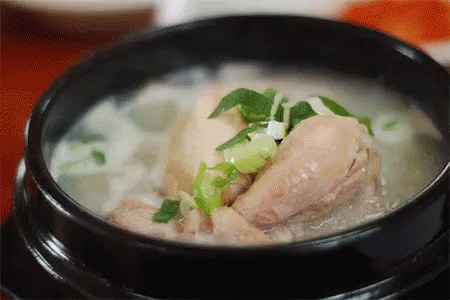 Here, have another serving.
Would you rather have something smooth and creamy, like this lovely tomato bisque?
Or are you craving a thick, chunky seafood stew, like this one?
Looking for classic comfort fare? There's nothing like a nice classic bowl of chicken noodle to make you feel better …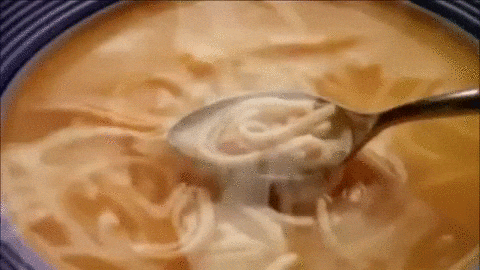 We'd do anything for this thick pappardelle version right now.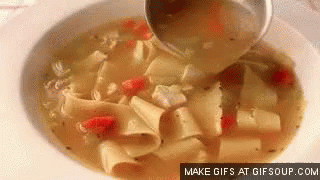 Imagine how delicious this flavorful broth tastes!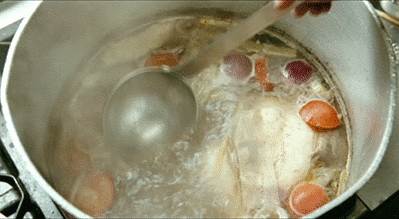 We'd give anything for a ladle-full of this steamy beauty.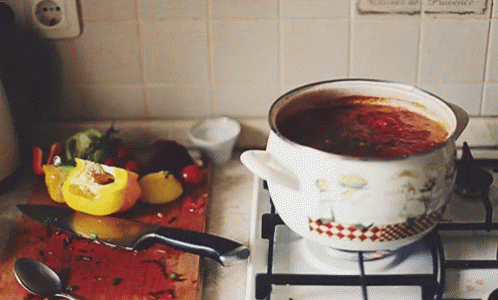 Truly a stunning process, from start to finish!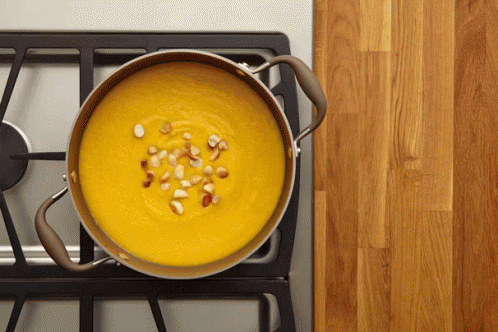 One piping bowl of soup, please!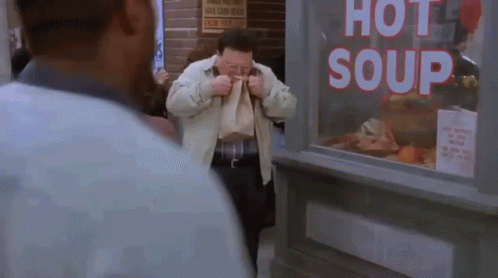 Featured Photo Credit: Simo.m/Instagram
Tags:
food gifs
,
foodporn
,
Hump Day
,
Soup
,
soup gifs
Beat The Leftover Blues: 7 Tasty Ways To Reuse Soup
category:
By Cooking Panda
You did it. You cooked a big, delicious batch of soup on a weeknight to keep you warm in the winter. Great job adulting! Seriously.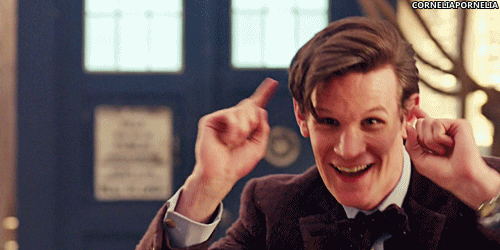 But here's the thing: It's been a couple of days, and you've had soup for dinner, soup for lunch and soup as a side. Your recipe came out great, but you just want to have something different already! There's just one problem: You still have a ton of soup left!!
Are you still thinking what to do with leftover broccoli cheddar soup?
Don't despair! We got you covered. If you love your soup but are tired of eating it by itself, we have some awesome ways to change it up and make it into an entirely new and stupidly tasty meal.
Here are some of our favorite ways to reuse that double batch of soup and leftover soup:
Savory oatmeal? You bet! If you have a thick, creamy, cheesy soup (a nice broccoli cheddar would be awesome here), use it in place of the water and cheese in this recipe for a surprisingly delicious change of pace from your usual sweet hot cereal.
If you've got a rich, decadent soup on hand like beer cheese soup, consider going over the top with it and putting it into a crispy shell, because you can and because it's tasty and crunchy. Yum!
Take a hearty, chunky soup like a red lentil chickpea chili, or do like this recipe suggests and go with an awesome chipotle split pea. Mix it up with some oats and flax meal and you have yourself a nice, healthy veggie burger that is easy to make but will knock you out with its flavors.
Next time you make French onion soup, make a double batch and save half of it for a casserole. Once you have the leftover base, you can skip the first step in this recipe and simply spoon your soup over a layer of sliced French bread, then sprinkle some grated Gruyere cheese over the top and bake.
If you have pureed butternut squash soup, use it as pizza sauce and call it a day. You'll be pleasantly surprised at how delicious and creamy this is. Pro-tip: Top it with a drizzle of balsamic vinegar and a few sprinkles of sage for the ultimate flavor harmony. Additional awesome toppings: cured meat like bacon or pancetta, crispy toasted kale, pepitas (pumpkin seeds).
Got some leftover potato soup? Add one more baked potato and a tablespoon of flour, just to make sure it is nice and thick. Feel free to throw in some sauerkraut too, if that's your thing.
What's the easiest way to recycle your soup? Throw it over pasta! This works on just about any kind of leftover soup, the thicker the better. Why didn't we think of that earlier?
Featured Photo Credit:
Erin McDowell/PureWow
Tags:
Broccoli Cheddar Soup
,
cooking with leftovers
,
leftover soup
,
Soup
,
soup pizza sauce
,
Tasty Tuesday
,
what to do with soup