Turns Out You Crave Snacks When Sleep Deprived
category:
By Cooking Panda
You may have noticed a pattern in your snacking; you probably do it most when you haven't had a lot of sleep. It turns out that now there's actually science to back up your suspicions.
Science News reports that researchers at the Cognitive Neuroscience Society's annual meeting in March presented findings that suggest a link between sleep deprivation and an increased sensitivity of the brain's reaction to food smells. This leads to people who don't get enough sleep feeling more drawn to snacks.
In the study, adults who only got four hours of sleep rather than the recommended seven to nine hours inhaled both food-type smells and nonfood-type smells while under MRI scans. Food smells consisted of snacks like potato chips and cinnamon rolls, while fir trees were used as a nonfood smell.
This same experiment was held weeks later with the same participants after they'd gotten a full eight hours of sleep. The resulting statistics showed a spike in brain activity for the food smells when the participants were sleep deprived. Much more so than when they'd gotten enough sleep. There was no spike at all in brain reactions to nonfood smells.
Although there's more research to be done, these results do go hand-in-hand with something we've suspected already. According to Zawya, another study, led by King's College London, found that sleep-deprived people consumed more calories the next day than those who got enough sleep. The calorie equivalent to the average amount of extra calories consumed is comparable to about four and a half slices of bread. That's a lot of calories if you're doing it on a consistent basis!
Health risks associated with eating this many more calories per day include obesity, diabetes, heart diseases and more. It's clearly not a sustainable or healthy lifestyle choice.
Dr. Irshaad Ebrahim, consultant and medical director of The London Sleep Centre, said of the U.K. study: "Sleep deprivation may cause overeating by altering certain hormones that play an important role in controlling appetite and satiety."
"In a properly functioning brain, the two hormones are released on and off to regulate normal feelings of hunger. Sleep deprivation can, however, alter Ghrelin and Leptin levels. The effects of sleep loss on appetite seem to be most powerful in the late afternoon and early evening, times when snacking has been linked to weight gain."
Although this subject continues to be studied, it's probably safe to say that getting enough sleep matters a lot more than you probably thought. Time to take it more seriously!
Sources: Science News, Zawya / Photo Credit: Little Debbie/Instagram
Tags:
Not Enough Sleep
,
sleep
,
sleep deprivation
,
Snack Foods
,
snacks
,
Sweets
Say Hello To Pringles Newest 'Loud' Flavors
category:
By Cooking Panda
Pringles fans rejoice! We now have five new flavors to add to our favorite snack collection.
Thrillist reports that Pringles has released five bold new flavors called LOUD Crisps: Mighty Margherita Pizza, Fiery Chili Lime, Super Cheesy Italian, Salsa Fiesta and Spicy Queso. Without having even tried them, I can already see which one is my favorite. Mighty Margherita Pizza is calling my name.
While the names of the flavors themselves make the actual taste of the chip pretty self-explanatory, Thrillist did a taste test in order to let all the rest of us eager fans know just what to expect when we run to the store to get these new snacks. Here's what they reported.
Spicy Queso — They loved it! They actually said it reminded them of Taco Bell. Imagine that; Taco Bell in chip form. I'm surprised the fast food chain hasn't already done this!
Fiery Chili Lime — Like lime tortilla chips already dipped in the salsa, Thrillist says, not too shabby.
Mighty Margherita Pizza — Like the writers at Thrillist, the pizza flavor is also my personal favorite Pringle. After reading their review, I'm still excited to try it, since it's just like the regular pizza flavor but with a hint of basil. Yum.
Super Cheesy Italian — Thrillist warns this one might be too cheesy for those who may not be cheese-obsessed. Be ready for it!
Salsa Fiesta — Like tortilla chips dipped in spicy salsa. I love these ideas.
According to Fortune, one senior director of marketing for the Kellogg company (did you know Pringles was owned by Kellogg's?) said that this array of flavors is what keeps fans excited. "We do flavor innovation every year, looking at what's happening in salty snacks or even more broadly in food," he said. The goal with this new line was to combine flavors to create chips with more depth, so that when we chow down, we aren't just getting one overwhelming flavor, but we are experiencing a couple of different ones.
The new Pringles LOUD flavors are hitting shelves now and cost $1.69 per can. Go see if your store has them!
Sources: Thrillist, Fortune / Photo Credit: Thrillist, Pringles/Instagram
Tags:
chips
,
Kellogg's
,
pringles
,
Pringles Flavors
,
snacks
NASA Wants To Feed Its Astronauts Tasty Food Bars (Video)
category:
By Cooking Panda
Outer space is just getting more and more appetizing!
In an effort to help reduce the amount of supplies that the Orion spacecraft will have to carry for its crew members, scientists have started to develop a variety of different food bars that astronauts can munch on for a satisfying and tasty breakfast when they have early spaceflight missions to go on.
However, NASA faces a few challenges when it comes to concocting the perfect food for astronauts. For one thing, the nutritional balance of the foods that astronauts consume has to be pretty specific. Also, the caloric density of the bars has to be significant enough to sustain the crew members. And lastly (but definitely importantly), the thing has to be tasty.
It's not that astronauts going into outer space don't typically have a big variety of meal choices; it's just that deep space missions require a different set of food criteria.
"Orion has limited room inside it to accommodate the supplies and food astronauts will need during their missions. Because flights to deep space will not rely on resupply spacecraft to deliver what astronauts need and dispose of trash, the Orion crew will have to take everything they need with them and bring it all back home. Given the distances Orion will travel, teams also must limit Orion's mass, since a heavier spacecraft requires more fuel and energy to propel it to its ultimate destination," NASA explains on its website.
Food scientist Takiyah Sirmons and Orion's deputy health and medical technical authority, Jessica Vos, explain how food bars are being developed that fit all the criteria for the Orion trip.
"There's no commercially-available bar right now that meets our needs, so we've had to go design something that will work for the crew, while trying to achieve a multi-year shelf-life," explains Sirmons on the NASA site.
For now, the goal is to produce "a number of food bars to select from in a variety of flavors like orange cranberry or barbeque nut for their first meal of the day, reducing the amount of space and storage the breakfasts require."
Check out this YouTube video of Sirmons and Vos explaining the bars (below):
Sources: NASA / Photo Credit: NASA Johnson/YouTube
Tags:
astronaut
,
food bars
,
orion
,
outer space
,
snacks
Comforting Snacks For A Perfect Fall Netflix Binge
category:
By Cooking Panda
Netflix binging is a year-round deal, but fall Netflix binging is another ballgame, one that requires snacks embodying both the sweet spiciness and comforting warmth of autumnal foods. These bite-size bits of sustenance, combined with your remote, will keep your hands full and tummy happy during your next television fest. Enjoy.
This recipe yields plump dumplings with tender pork — about 75 of them. Just enough for an episode or two of Grey's Anatomy.
I can confirm that these are indeed the world's best chocolate chip cookies, as I have made them many times. They're so good that I can't walk from the kitchen to the couch without finishing one.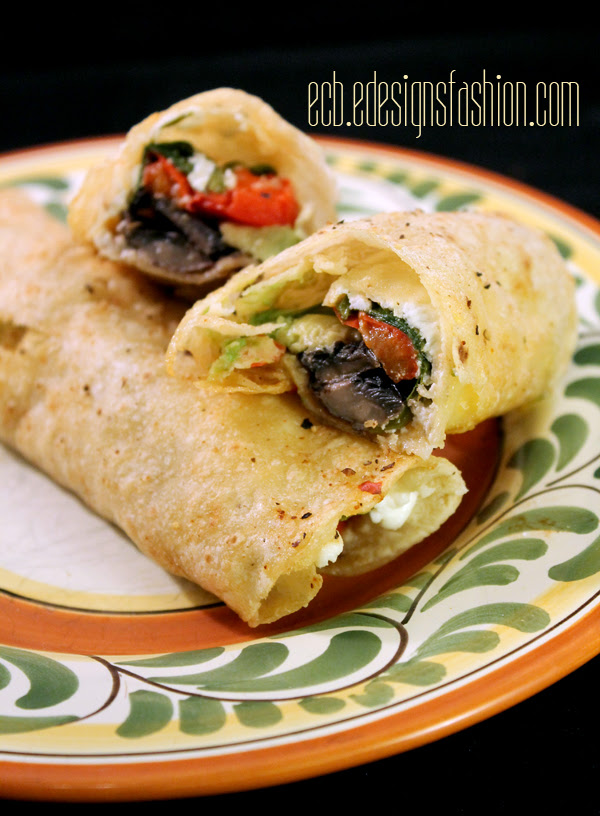 You may receive hate for spending an entire day on a reclining chair, but will you receive hate for doing it with a dish of crispy-on-the-outside, creamy-on-the-inside taquitos? I don't think so.
Combine the coziness of pie and the convenience of handheld crescent rolls, and you've got yourself quite the couch-worthy treat.
Tip for a good life: serve these at your next premiere-watching party. Tip for a better life: have everyone make the grilled cheese of their choice (plain, with bacon, with brie, etc.), cut and serve so everyone can sample a bit of each.
A little less labor-intensive than the above recipes, but no less autumnally delicious.
Because you'll need something robust to wash all of these snacks down with.
As if that caramel waterfall weren't enough to convince you, the sweetness in this popcorn is complemented by a touch of salt.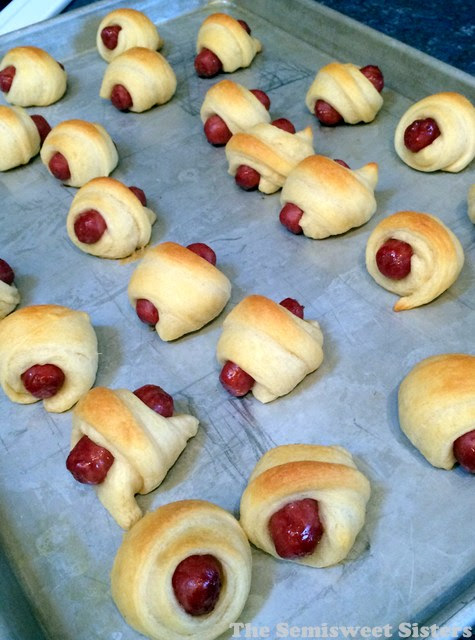 The best way to serve these is wrapped in a large cloth napkin inside a breadbasket, which you should lay upon your stomach as you rest wearing a robe.
Anything that embodies each of the three Cs (crunchy, chewy, chocolaty) deserves to go down in the bible of Netflix snacks.
Parmesan cheese is to these sweet potato fries as dust is to fairies.
Photo Credit: eddie welker/Flickr
Tags:
FALL
,
netflix
,
recipes
,
snacks
These New Doritos Will Blow Your Mind (Photos)
category:
By Cooking Panda
If you're a Doritos fan, you might want to be sitting down for this one.
Your favorite chips are getting a massive makeover — on the inside. Sure, Doritos Locos tacos are great, but why stop there? Why not create something truly craveable and nasty in all the right ways? Fortunately, somebody did.
Introducing Doritos Loaded:
These monstrously delicious snacks that are half nachos and half mozzarella sticks will be available in a grocery store near you very soon, according to Delish.
You might have seen (or even tried) these giant stuffed chips at 7-Eleven back in 2014 or at Burger King in 2015, when the company was testing them out, but now you can pick up a box and make them at home. Not only are they probably cheaper than getting them out, but you'll also save yourself the embarrassment of having to ask the store clerk to grab those super unhealthy, possible self-loathing snacks from the hot-food window for you. Oh, and they'll be fresh and crispy, not soggy and dry from sitting on the hot tray for probably hours on end.
Starting on Nov. 6 — National Nachos Day — you'll be able to pick up boxes upon boxes of this stuff (hey, you might as well stock up, right?) at grocery stores around the nation. You'll have two options: Nacho Cheese (the flavor you might have encountered in the past) and Jalapeno Cheese, both of which have crispy, cheesy Doritos crusts and are filled with gooey, melted cheese.
The folks over at Delish gave them a try and said the cheesy triangles may not be perfect, but they are pretty darn close, and they recommend them. The best part? The super-crunchy outer crust.
"Though the centers weren't as gooey as we'd hoped, you get a good amount of cheese inside and the flavor of crushed Doritos in the breading," wrote Delish's Hannah Doolin. "The Jalapeno Cheese were definite favorites, with real pieces of jalapeno inside and a serious kick that we loved."
It certainly sounds like an improvement on the ones straight out of 7-Eleven's warming plate, which Julie Alvin of Bustle once described as "lukewarm, mushy, and felt like an old chicken nugget to the touch."
Let us know if you give them a try!
Sources: Delish, Bustle / Photo Credit: Delish
Tags:
doritos
,
Doritos Loaded
,
new flavor
,
new snack
,
snacks
Pepsi Thinks Bugs Are The Snack Of The Future
category:
By Cooking Panda
Pepsi has been known for staying ahead of the game when it comes to predicting our snacks. That's why the brand is so hugely popular. But, are they right about this?
CNBC reports that Indra Nooyi, Pepsi's CEO, feels certain that bugs will be the snack of the future. She says, "the hottest thing is eating crickets."
While she was certainly correct when she reportedly said that we'd all go on a health food craze, this bug forecast sounds kind of gross. She believes the reason it will grow on us is because we will soon be looking for cheap and quick sources of protein, and what do you know? That's where crickets come in.
Cricket snacks are already appearing, and some snacks, like Bitty Foods' cookies, are even made with cricket flour. Is that protein-heavy flour? That might be worth a try if you're cutting carbs…You just have to get past the whole bugs-in-your-food thing.
Nooyi predicts that cricket chips and other bug-related snacks won't become mainstream for a while, but that it will happen. Pepsi has to plan pretty far in advance, so it's only natural that Nooyi is making a prediction about something that's not quite happening tomorrow. Their forecasts come out in waves.
"One year, three year, five year, ten year: we have different people looking at different horizons, because if you believe in the ten year horizons and what we are seeing, some of the weirdest food and beverage habits are showing up," says Nooyi. Basically, her point is that even if we aren't prepared for the new trends, Pepsi (and of course, their competitors) has to stay ahead of them.
Based on the fact that they accurately predicted today's trend toward healthier foods and less junk foods, she's probably on to something. I hate to admit that though, because the last thing I want in my cookies or chips are bits of crickets. I think I'll do like Nooyi and stick with vegetarian protein options.
Sources: CNBC, Bitty Foods / Photo credit: EntoMove Project
Tags:
Crickets
,
Eating Bugs
,
pepsi
,
snacks
Just Cookie Dough Peanut Butter Apple Pretzel Snacks
category:
By Cooking Panda
Cheesy Onion Rings
category:
By Cooking Panda
Nine Incredible Appetizer Platters That Are Better Than The Entree
category:
By Cooking Panda
There are many wonderful things to be said about appetizer platters. Or antipasto plates. Or cheese boards. Whatever you call them, they're delicious, they're beautiful, and they're often better than the main meal.
Become the talk of the town and serve one of these awesomely customizable platters at your next dinner party for many reasons.
1) They'll give your guests something to do while you're undoubtedly still stressing in the kitchen.
2) With tons of variation in taste and texture, these platters are sure to have something for everyone.
3) Nothing feels classier than holding a glass of wine in one hand and a brie-topped piece of baguette in the other. Nothing.
4) All you have to do is unwrap things and arrange them on a plate. The hardest part is not eating so much that you're full before dinner.
Now, let's get crackin'.
1. Greek-Inspired Antipasto Platter
Have you ever seen so much color on a single plate? Get your Greek on with marinated artichokes, peppers stuffed with goat cheese and plenty of sun-dried tomatoes. Don't forget to provide a healthy amount of pita bread for dipping.
2. Grilled Vegetable Antipasto Platter With White Bean Puree And Chevre
Slice up some veggies and a baguette, brush 'em with plenty of rosemary and olive oil, give them a good char on the grill and enjoy with plenty of tangy goat cheese and mild white bean puree. Bliss.
3. Bruschetta Bar
Bring the party to life with this bruschetta board, freshened up with additions of sauteed mushrooms and caramelized onions. We can smell it already.
4. Prosciutto Burrata Asparagus Salad
Because the best kind of salad can be eaten with your hands. This one's got just a few ingredients and a whole lot of flavor.
5. Bruschetta, Indian Style
Serving Indian food but want to start with bruschetta? Your wish is our command. This version has tasty paneer and mint-cilantro chutney.
6. Spanish Antipasto Platter
Take the squad down to flavor town with tasty Spanish delights like chorizo, Manchego, and Marcona almonds.
7. Southern Antipasto Platter
Honey ham, pickled okra, green tomatoes and pepper jack cheese. Does it get more wonderfully Southern than that? (Click on the photo of the adorable Neely chefs to get the Food Network recipe.)
8. Cheese and Nut Board
This recipe highlights the best part about a cheese board: the cheese. Plus chocolate. Drooling.
9. The Ultimate Appetizer Board
Do as the Italians do: Eat better than everyone else. This board is heavy on the meat, heavy on the cheese, and heavy on the heaven.
Featured Photo Credit: Half Baked Harvest
Tags:
antipasto
,
Appetizer
,
cheese board
,
Party
,
platter
,
snacks
Personalized Salsa Cups
category:
By Cooking Panda
10 Delicious Things You Can Make With Biscuit Dough
category:
By Cooking Panda
One good thing to be aware of when you're looking to make something quick, easy and cheap is the impressive versatility of a tube of store-bought biscuit dough. You can use the dough to make anything from waffles to calzones to cinnamon rolls.
Here are 10 fun ideas for you to try out when you're looking to use that tube of dough in your fridge.
1. Waffles Filled with Bacon and Topped with Fried Chicken
2. Delicious Cinnamon-Cardamom-Sugar Donuts
3. Hand-sized Philly Cheesesteak Pockets
4. Nutella Rolls with Cream Cheese Icing
Find out how to make them here.
5. Sausage, Egg, and Cheese Breakfast Calzones
6. Miniature Cinnamon Rolls
7. Fried Mini Cherry Pies
8. Bacon Cheeseburger Bombs
9. Nutella-and-Cream-Cheese-Stuffed Monkey Bread
10. Veggie and Chicken Alfredo Pot Pie
biscuit dough
,
biscuits
,
pillsbury
,
snacks
,
store bought