These 14 Sandwich Cookie GIFs Will Make You Hungry
category:
By Cooking Panda
There's something about chocolate sandwich cookies that just downright get me hooked.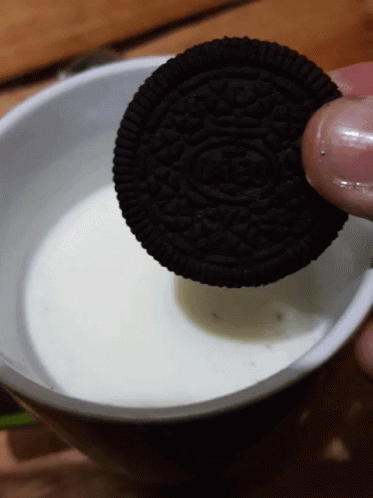 Oreos are completely addicting — the creamy sweet filling stuck between two crunchy chocolate cookies is a combination that's nearly too good for me.
I mean really, name a more iconic duo.
I'll wait.
Plus, there's the beauty of customizing them. Want even MORE filling than double-stuffed cookies offer? No problem!
More into the chocolate crunch aspect? Grab some Thins.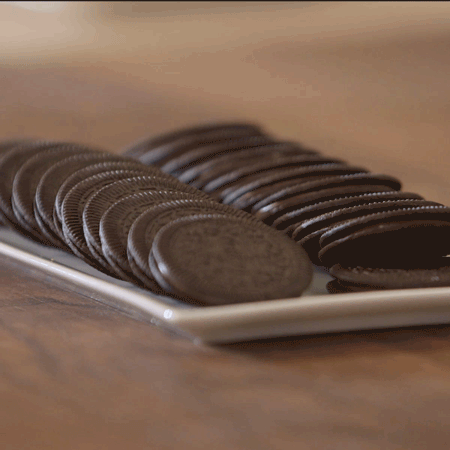 And I can't forget the beautiful novelty flavors. PB&J? Cake batter? Pie? I'll take them all, please.
Every flavor is the best flavor, f'reals.
Not to mention that there's SO MUCH you can do with Oreos. They make the perfect dessert base and topping.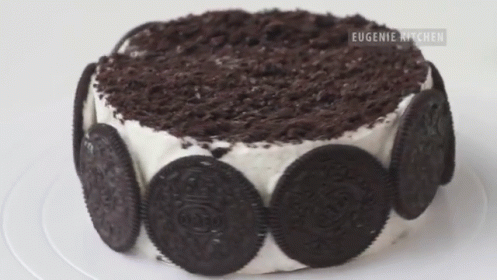 If you're feeling wild, you can batter and deep fry them! No regrets.
Or just top them with a classy Oreo cream dollop, because one can never have enough of the stuff!
I don't even know what this is, but I want to bite into it:
I could never turn down one of these wonderful discs of happiness.
Looks like it's time to bust out the secret stash …
Featured Image: Pixabay
Tags:
food gifs
,
foodporn
,
Hump Day
,
Oreos
,
sandwich cookies
O My! Oreo O's Cereal Is Coming Back!
category:
By Cooking Panda
Let's be real. The '90s were a golden age.
If you're a '90s kid, you had the privilege of growing up with Blockbuster movies, HitClips, and the best cartoons ever to grace the screens of Nickelodeon ("Hey Arnold!" anyone?).
Not to mention '90s foods. In the '90s, lunchboxes were rife with Fruit Roll-Ups, Pop Rocks and Toaster Strudels, and few had a problem with it.
And who could forget '90s cereals: Cookie Crisp, French Toast Crunch, Rice Krispies Treats, and a plethora of less known but equally fun boxes.
Good news for all of you nostalgic '90s food lovers out there. Now, one of your favorite '90s cereals is coming back. Possibly for good.
I'm talking about Oreo O's, folks.
For 10 long years, only South Koreans could indulge in the Oreo-flavored, chocolate-oat, creme-coated cereal. Oh, and people who had boxes shipped to them from South Korea through eBay.
What's the story behind this? Oreo O's were launched in 1998, but in 2007 were discontinued everywhere besides South Korea.
All well and good for the South Koreans, but some '90s kids here at home were wishing they too could enjoy their favorite breakfast cereal once again.
And their day has come. Now, you won't have to pay over $200 dollars on eBay or smuggle food out of South Korea to indulge in the delicious cereal.
In May, Post Cereals announced that it is bringing Oreo O's back to the U.S. indefinitely. That's right. Possibly until the end of time.
They'll be available in food stores everywhere this June, according to Delish. The boxes will sell for $3.98 in the U.S., a spokesperson for Post Consumer Brands told TODAY.
Unlike the South Korean version, the U.S. Oreo O's won't contain little marshmallow pieces. O well. You win some, you lose some.
Still, imagine the sweet nostalgia of digging into a bowl of those crunchy, chocolate O's with Oreo cookie bits. If you ate them growing up, it may transport you to a simpler time.
I never actually had them as a child, so I'll definitely be trying a box when they come out. Will you?
Sources: Delish, TODAY / Photo credit: Pixabay
Tags:
cereal
,
oreo o's
,
Oreos
Oreo Wants You To Create Its Next Flavor For $500,000
category:
By Cooking Panda
Cool news, Oreo fans!
It seems like Nabisco is pumping out new flavor options for Oreo fans to enjoy almost every week these days, but even so, there have probably been plenty of new varieties that just don't appeal to you. It happens — peoples preferences are unique and varied.
So in order to ensure that its customers are truly getting the most fulfilling and best Oreo experience possible, the iconic cookie brand is offering up a rare and fun opportunity.
It's asking you to design your own flavor of Oreos for $500,000!
Super cool, right?
"Think you have an idea worthy of becoming the next great OREO creation?" Mondelez International Group asks on its site. "Share your creation, flavor or inspiration with us. Who knows? You could WIN $500,000 and have your creation in stores all across the U.S."
Basically, you just have to come up with an Oreo flavor you think the masses would enjoy, and then either text your idea to 59526, Instagram or Tweet your idea (making sure to use the hashtag #myoreocreation and #contest), or respond to an Oreo social post with your idea.
You have until July 14 to submit your idea, and then you'll be left crossing your fingers and drooling over the other submissions until Oreo announces its flavor winner, who will also receive the grand prize of $500,000 and universal bragging rights pretty much forevermore.
Just browsing through the hashtag on Instagram yields hundreds of options as of May 8, including some truly delectable sounding ideas.
Pink Champagne Oreos, anybody? How about Glazed Doughnut Oreos? Or Chocolate Cherry Mascarpone, or Butter Rum Caramel?
Additionally, some serious A-Listers have gotten in on the fun already, with notables like Tituss Burgess from "The Unbreakable Kimmy Schmidt" casting his vote for a "Broadway" flavor of Oreo.
His super luxe creation would feature one part red carpet (of course), one part red velvet (to keep with the red, regal theme), and one part "glittery, golden buttercream."
What Oreo would you like to see created?
Source: Tituss Burgess/Instagram, Mondelez International Group / Photo Credit: Pixabay
Tags:
flavor contest
,
mondelez
,
myoreocreation
,
nabisco
,
Oreos
Oreos And Dunkin' Donuts To Release New Mocha Oreos (Photo)
category:
By Cooking Panda
If you keep current with Oreo-updates in the slightest, then you may have already realized that no matter how hard you try, you'll probably never be able to catch up and taste all of the flavors before the company pumps out a new one to taste.
It seems like every day Oreos releases a new variety for fans to sample, and today is no different, because the Instagram user Junk Banter revealed on April 14 that Oreos has teamed up with Dunkin' Donuts to release … Mocha Oreos!
Did anybody else's mouth just start watering? Wait: I already know they did, because as of April 17, more than 9,000 users have liked the photo of the soon-to-be-released Oreos; additionally, the post has racked up more than 420 (har dee har) comments.
"Wake up and smell some new Oreos!!" the Instagram post reads. "Fun fact that this isn't the first Coffee Oreo. If you have an Oreo fetish like I do, you might remember Double Delight 'Coffee & Creme' Oreos from way back yonder."
Coffee & Creme? Suddenly I find myself wishing for an Oreo Renaissance; I want to taste test all of the flavors that have since been retired! Does Oreos have a flavor graveyard, like ice cream giant Ben & Jerry's does? Hmm….
Anyway, the Instagram post also suggests that these coffee-chocolate-caffeine-flavored cookies will likely be released in July 2017 for a limited time, so that means you don't have long to wait to give them a try.
Going by the photo on the package, the iced mocha really makes this flavor look summer appropriate. It also appears to be suggesting the new coffee-inspired Oreos will feature the brand's classic chocolate wafer cookies with some sort of Dunkin' Donuts mocha-flavored creme filling. Drool.
What do you think? Are you excited to get your hands on these new Oreos?
Source: Junk Banter/Instagram / Photo Credit: Junk Banter/Instagram
Tags:
Dunkin' Donuts
,
limited edition
,
mocha oreos
,
Oreos
,
summer flavor
The New Oreos Are As Sweet As Apple Pie (Photo)
category:
By Cooking Panda
Yes, yes, yes!
Look, I know that Oreo is at this point ubiquitous for churning out new flavor after new flavor at, like, an alarmingly prolific rate, but that doesn't stop me from going super extra with my excitement every time it happens. It doesn't matter that there are so many flavors out there that I doubt I'll ever be able to sample them all; I like that challenge.
And let's be real: Can you ever seriously have enough Oreo variety in your life? I don't think so, which is why this new announcement comes as a welcome surprise to me, and I'm sure to the legion of fellow Oreos fans out there.
According to the Instagram user The Junk Food Aisle, the next new Oreo flavor slated to hit the shelves is the Apple Pie-flavored Oreo, and I for one can't wait. It seems like the perfect treat to enjoy as the weather really begins to start heating up.
"Coming Soon! Limited Edition Apple Pie Oreo! Featuring a graham flavored cookie, these Oreos should be out this summer," they wrote on their Instagram post.
What a genius move by the Oreo flavor-makers (is there an official job for the people who taste test and suggest new flavor combinations of Oreos? And if so, where do I send my application?) to nix the traditional chocolate wafer in lieu of the golden one, which is bound to pair magnificently with an Apple Pie-inspired filling.
The packaging on the Instagram post seems to suggest that, like many of its predecessors, the Apple Pie Oreo flavor is a limited edition product, so I suggest you all try to snag yourselves a box of these beauties before Oreo pulls them from the shelves and you'll be forced to purchase them online.
Source: The Junk Food Aisle/Instagram / Photo Credit: The Junk Food Aisle/Instagram
Tags:
Apple pie
,
limited edition
,
nabisco
,
oreo flavor
,
Oreos
Two New Oreo Thins Flavors Are Coming Soon! (Photo)
category:
By Cooking Panda
Yes!
If there's one brand that takes pumping out new flavors seriously, it's Oreos.
Honestly, I can't remember a stretch of time that the classic cookie hasn't released a new flavor, whether permanent or for a limited run, for longer than a few months at most — and I'm not mad about it.
Some Oreo flavors have been total hits; some have had surprising side-effects (such as the Peeps Oreo that turned people's tongues and poop bright pink, just like the pink creme stuffing); some have been absolutely disgusting.
So gear up, Oreos fans, and get your taste buds ready because this summer Oreos is releasing not one, but two new flavors — only instead of in the standard Oreo form, it's the Oreo Thins that are getting the new flavor treatment.
As the Instagram account called The Junk Food Aisle posted, coconut and caramel Oreo Thins are coming to a snack aisle near you.
"Coming Soon! Salted Caramel & Coconut Oreo Thins! The images attached are just mockups and while I can confirm Salted Caramel will have a Golden cookie, I am only assuming a Chocolate cookie for Coconut," the Instagram photo was captioned.
While Oreos hasn't confirmed anything yet, these mockups look pretty convincing, and I admit I can't wait to try a crispy, crunchy ultra-thin caramel Oreo Thin when they come out!
Source: The Junk Food Aisle/Instagram / Photo Credit: The Junk Food Aisle/Instagram
Tags:
caramel
,
Coconut
,
New Flavors
,
oreo thins
,
Oreos
The New Peeps Oreos Are Dyeing People's Mouths Pink (Photos)
category:
By Cooking Panda
Do ya'll remember when we told you that new Peeps Oreos were coming out just in time to get into the Easter spirit?
Well, the time has come, folks — Peeps Oreos are officially on American Walmart shelves and ready to be purchased and consumed.
Just one caveat, though … apparently, they're turning everybody's mouths hot pink.
This news is cracking us up for real!
According to food blogger Junk Food Guy's review, the new pink Peeps filling in the Oreos is actually almost the exact same filling that is used in the Marshmallow Crispy Oreos, except instead of crisps the filling is filled with sugar crystals to replicate the authentic Peep treat, and the filling has been dyed an extremely potent and very bright hot pink color.
So, while the taste is one that die-hard Oreos fans probably recognize — marshmallowy goodnes — the dye in the Oreo filling leaves consumers with not a bad taste, but a persistent hue in their mouths.
"Dude, the creme turned my saliva bright pink!" Junk Food Guy wrote. "BRIGHT PINK! This is sort of horrifying — this is the type of food dye where an hour later, when I went to brush my teeth, IT TURNED MY TOOTHBRUSH PINK. What the heck. WHAT THE HECK."
For about $3, you can head down to your local Walmart and pick up a batch of these bright pink sugar-bombs, probably in the seasonal or the cookie aisle, and try the Oreos out for yourselves.
Source: Junk Food Guy / Photo Credit: Junk Food Guy
Tags:
bright pink
,
easter
,
Oreos
,
Peeps
,
Peeps Oreo's
,
seasonal cookie
Check Out This Oreo-Themed McDonald's McCafe Menu!
category:
By Cooking Panda
All Oreos all the time!
Honestly, aren't Oreos basically the world's most versatile and best treat? We love that they're vegan-friendly, super drinkable, and you can twist, crumble, crush, puree or spread them, and they're still always delicious and fun to eat.
Hong Kong obviously knows what's up when it comes to milk's (or for vegans, plant milk's) favorite cookie, because McDonald's has teamed up with Oreo in Hong Kong for a brand spanking new and limited-time McCafe x Oreo Oreo Thins Delight menu.
We are SO jealous!
The menu, according to the McDonald's Hong Kong website, will feature an Iced Oreoccino, an Oreo Tiramisu Latte, a regular Oreo Tiramisu, an Oreoccino (which is a baby Oreo cappuccino), and a Chocolate Oreo Cheese Tart (a baked Oreo tart shell that is filled with deliciously melted chocolate and cream cheese (think cheesecake meets Oreo Thins).
Can you imagine the possibilities? The possibilities for Oreo-ception? If we were in Hong Kong, we'd be running out to a McDonald's right now, just for the pleasure of dunking an Oreo into a nice warm Oreoccino like this queen:
What do YOU think of the new, limited-time McCafe x Oreo Oreo Thins Delight menu?
Sources: Brand Eating, McDonald's Hong Kong / Photo Credit: McDonald's Hong Kong via Brand Eating, shu_ching/Instagram, joyce1129/Instagram
Tags:
McCafe
,
mcdonald's
,
mcdonald's hong kong
,
oreo thins
,
Oreos
This Oreo Tin Is The Perfect Holiday Gift
category:
By Cooking Panda
Do you have a holiday gift exchange coming up? How about a parent or grandparent to shop for, who loves cookies and other sweets? If you're looking for ideas, look no further. This Oreo tin is perfect.
Not only is Oreo milk's favorite cookie, it's almost everyone else's favorite too. Oreo seems to know this as well, and that's why they're offering a limited-edition holiday tin for gift-giving! Delish reports that Oreo has repackaged its limited-edition White Fudge variety for the season, so we can all go nuts over it.
The tin is available on Oreo's new gifting website. It comes in a 2-pack for $19.99. To order, you can simply go on the site gifts.oreo.com and enter the email or phone number of the person to whom it should be delivered. It may even be to yourself, because, you know, treat yourself. It's been a hard year.
Click "Start Gifting" and enter the name of the person and a message for him or her to receive upon opening the gift. Shipping is free and once you proceed to checkout, your lucky friend will get a message alerting him/her to the gift. You can even view a sample of what it will look like for that person to receive the digital part of the present by clicking "Preview a sample gift."
Check out the sample gift to see how your message pops up next to a digital box wrapped with a bow that's just begging to be opened. There's a button underneath that says "Open my gift." This would surely be a fun way of receiving any present. Once the receiver chooses to open the gift, the lid flies off the box to reveal the White Fudge Oreo Holiday Tin 2-Pack, all decked out in festive snow, ornaments and red bows. Next, all your friend has to do is fill out an address for the tin to be delivered to and that's that! Click "Ship my gift," and it's off!
I don't see much about an expiration date on this gift, so maybe recipients can even wait until that Oreo craving hits.
Sources: Delish, Oreo Gifts / Photo Credit: MrSaVaGe/Instagram
Tags:
holiday food
,
limited edition
,
oreo
,
Oreos
,
seasonal
,
White Fudge Oreo's
Two Limited-Edition Oreo Flavors Are Debuting In June (Photos)
category:
By Cooking Panda
How does Oreo manage to surprise us with new flavors every few months? Cinnamon Bun and Filled Cupcake were just released a few months, weren't they? You would think that the iconic cookie has run the gamut, but no, the iconic cookie is still going strong with not one, but two flavors debuting just in time to brighten our summer.
The Blueberry Pie Oreo will debut on June 6 exclusively at Target.
As this cookie consists of blueberry cream between graham-cracker-flavored cookies, it's not hard to see why Target wanted this cookie to be sold only at their stores.
The second flavor is an ode to childhood breakfasts, the Fruity Crisp Oreo.
Similar to the Blueberry Pie Oreo, this flavor also has graham-cracker-flavored cookies, but the cream filling will have pieces of "colorful rice crisps."
Debuting on June 1, the Fruity Crisp Oreo will be available at Wegmans, Winn Dixie, Price Chopper, and a few other stores for a limited time, according to People. Well, considering that I've never heard of any of those stores in the greater Chicago area, Oreo might want to rethink such limited venues in order for this flavor to be a success.
Which flavor are you hoping to try
Source: People / Photo Credit: Oreo via People, PopSugar
Tags:
Blueberry Pie Oreo
,
cookies
,
Fruity Crisp Oreo
,
oreo
,
Oreos