The Beauty Of Halloween Candy In 13 GIFs
category:
By Cooking Panda
I hope you got a good candy haul this Halloween!
You've done the hard work, going door to door and begging for sweets.
Now it's time to enjoy it by inducing a sugary food coma for days!
DAYS! Maybe even WEEKS if you have self control and scored big!
If you were lucky, you might have even landed some coveted king-sized chocolate bars or your favorite chewy fruity treats.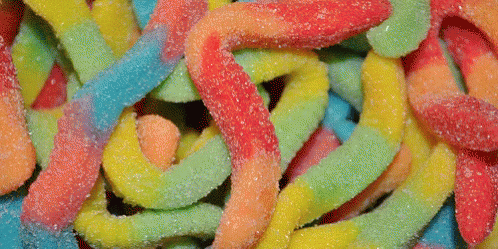 And then you have these delightful rainbow jelly beans, which just never go out of style. Is anyone willing to trade me for buttered popcorn and pear?
Congratulations to anyone who hit the jackpot and somehow ended up with these fancy chocolates, even if that means you grabbed them yourself from the store.
And of course, sour gummies are a sleeper favorite for some — if you're into that sort of stuff.
Maybe you got a pile of Dum Dums, which maybe aren't the most popular, but they are still a solid and delicious option — probably the best hard candy.
I just hope you didn't end up with mountains of this controversial stuff — unless like me you happen to love the waxy, creamy sweet kernels.
I'd be happy to trade you for your candy corn.
The post-Halloween candy bartering is all about complementing different tastes, after all.
Whatever your favorite candies are, I hope you enjoy the sugar rush!
Featured Image: PX Here
Tags:
candy gif
,
foodporn
,
Halloween candy
,
Halloween Candy Gifs
,
Hump Day
7 Positively Scrumptious Copycat Halloween Candies (Recipes)
category:
By Cooking Panda
First and foremost: Happy Halloween!!
This year, let's make our own candy!
Whether you and yours just want to try something new, or your have food allergies or certain other dietary restrictions that can make Halloween candy a real pain, the good news is that there are tons of copycat recipes out there that make DIY candy a real treat. And if you have a very specific diet, you can easily make substitutions as needed.
Plus, sometimes it's just fun to make a homemade version of your favorite snack. It's often a tad healthier, and it is almost always going to taste way better.
Halloween candy or not, few things are better than the sweet, buttery crunch of homemade toffee. The best part? When you make it yourself, you can control the ratio of chocolate to toffee, and if you're more into white or dark chocolate, you can use that instead so that it tastes exactly the way you want it to.
For some strange reason, candies like Twizzlers are often made with wheat flour, which sucks for gluten-free folks. Rather than buying stupidly expensive (and often tasteless, let's face it) GF alternatives, try making your own! You do need to have a (cheap!) candy thermometer, as it'll help you get that perfect chewy consistency that tastes just like the real thing.
If you love this candy, you'll LOVE this giant three-layered version that ends up in big pan and gets chopped into pieces — huge ones, if you want!
These are just plain impressive! With little more than a candy thermometer and a few simple ingredients, you can create your own spin on the nostalgic fizzy popping candy. This recipe tends to yield somewhat tart pop rocks, so if you like it sweeter, consider either subbing the honey for corn syrup or adding a bit more sugar than the recipe calls for.
These silky delights come up much richer than the grocery store version, and though they are delicious with the dark chocolate that the recipe calls for, you can absolutely use whatever kind you like. These will get you cups that resemble the mass-produced kind, but you're welcome to skip that step and layer chocolate (allow it to cool), peanut butter and chocolate and then just slice it up if you prefer.
Say what you will about the controversial candy, but it has lived through yet another Halloween season, and it's clearly here to stay. So you might as well embrace it and make the festive waxy treat for your friends and family.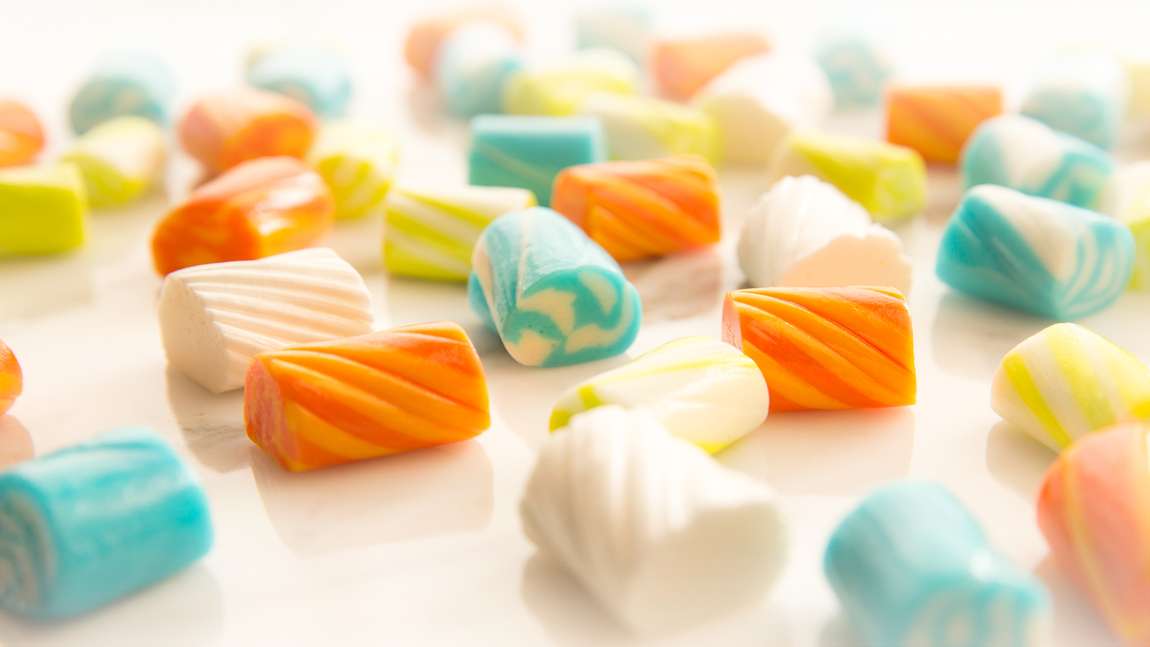 You know how when you get a pack of Starbursts, you invariably end up crossing your fingers and hoping that you get your favorite color, but instead you end up with multiples of your throwaway flavor? Yeah. Fortunately, you can go ahead and avoid the disappointment by making them all pink — or whatever your favorite happens to be.
Featured Image: Carissa Rogers/Flickr
Tags:
copycat dessert recipe
,
DIY candy
,
Halloween candy
,
homemade chocolate bar
,
Tasty Tuesday
Let's Hope These Reese's Bats Are As Cute As They Look (Photo)
category:
By Cooking Panda
Y'all, it's officially time to get psyched for Halloween.
It might still be summer, but all the seasonal fall and Halloween candy is rolling out, which means it's officially time to change gears in the most delicious way possible.
From pumpkin pie Kit Kats to Cookies & Screeem M&M's, there sure is a lot to be excited about!
Now, Reese's is joining the party by offering brand-new Halloween-themed peanut butter and chocolate treats that are allegedly in the shape of bats.
They are super adorable! Take a look:
You can find these spooky treats exclusively at Target for $3.59 a bag, according to Delish.
And it looks like I'm not the only one inordinately excited about these.
"I must have!!" wrote on Instagram user.
"AND I LOVE BATS AND REESE AND TARGET THIS IS BLESSED," said another super-amped individual.
Of course, a few critics couldn't pass up the opportunity to positively roast Reese's for their seasonal winter holiday-themed "trees" that tend to resemble the poo emoji far more than a spruce or a pine, as Ad Week notes tons of people noticed in December 2015.
"Slim to none lmao they'll be 'Halloween blobs'," one Instagram user joked.
"If the trees, pumpkins and eggs are anything to go by What are the chances of them looking like bats," said another.
But you know what? There's a perfectly valid reason for you to enjoy these, even if they look nothing like cartoon animals.
"Why do the shapes always taste so much better," said one totally justified Instagram user.
According to one person on the Instagram thread, the holiday-themed Reese's "are made with a slightly different recipe and in a different facility than regular peanut butter cups," meaning that if the bat-shaped blobs taste different to you than the cups, there is an actual reason.
Sources: Delish, Ad Week / Featured Image: jamieanne/Flickr
Tags:
Halloween candy
,
Halloween Reese's
,
Reese's bats
,
Reese's candy
,
seasonal Reese's
7 Borderline-Genius Uses For Leftover Halloween Candy
category:
By Cooking Panda
We can't lie — the best part of Nov. 1 is the fact that you can get truckloads of Halloween candy for dirt cheap prices. We fully expect you to down bags and bags of it in the coming days — and we certainly won't hold it against you! — but make sure you get a little extra, because there is a ton of awesome baking you can do with leftover candy.
Even the duds that nobody likes, like Smarties and candy corn, lend themselves pretty well to cakes and other homemade sweet treats! So get thee to the store and make off like a bandit with as much discount candy as you can carry. We like to call this grown-up trick-or-treating.
We adore the salty pretzel crust, but if you have a ton of leftover Kit Kats lying around, you can line them up vertically for a stunning (and easy) crust like this one.
If you didn't get enough of Halloween spookiness, you can relive the night with these creepy eyeball cake pops, topped with your favorite chocolate candy.
These adorable cupcakes are the perfect use for candy corn if you are one of those people who hates it but got a bunch of it for Halloween. If you DO like candy corn (bless you for it), feel free to garnish the crap out of your cupcakes like so.
Cookies live their best lives when they imitate brownies! The best part of this one is that you can use pretty much any chocolaty candies that you have on hand. The sky is the limit here.
If you are over the age of five, there's a chance you don't quite appreciate Smarties and Pixie Sticks as much as other candies. Turn them into this stunning cake to unlock their full potential. If you really want to go over the top with these, we have a feeling that strawberry or rainbow Twizzlers would be delicious to line the crust this way, or, if you really want to get a sugar rush, sprinkle a few Nerds or Pop Rocks on top.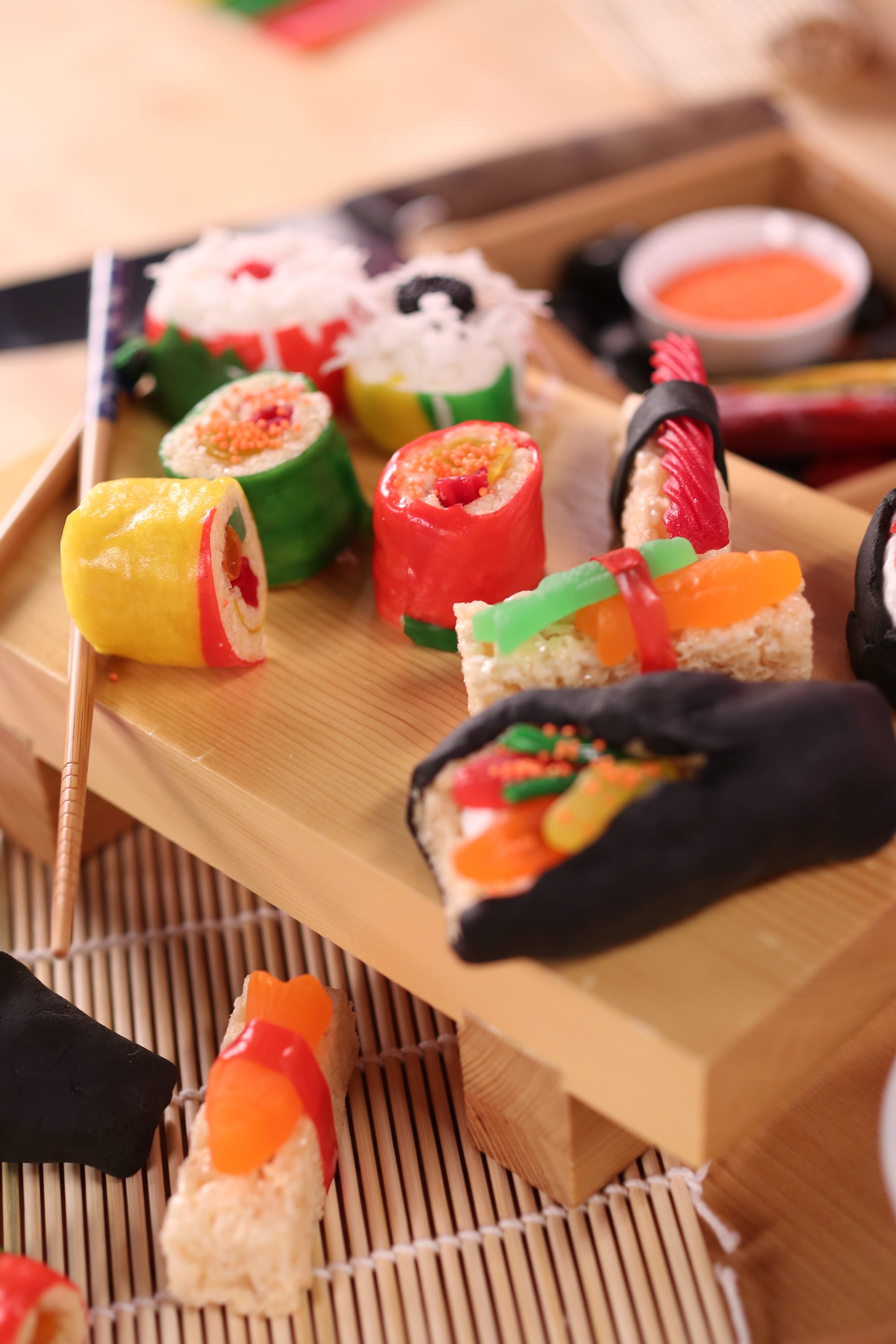 Does it get any more adorable than this? All you need is a rice crispy treat base and whatever candy tickles your fancy. Go wild!
Love candy corn or hate it, you might be surprised at how much you love this Halloween bark. But, of course, if you do hate it, you can throw just about anything else in the bark in its place, and it'll still be delicious.
Featured Photo Credit: Popsugar
Tags:
baking with candy
,
candy dessert
,
Halloween candy
,
leftover candy
,
Tasty Tuesday
Gordon Ramsay Rates Gross Halloween Candy (Video)
category:
By Cooking Panda
Just when you thought Gordon Ramsay had already voiced his opinion on every single food-related concept in the world, he comes out of the woodworks to provide us with yet another culinary take down.
This time, Ramsay paid a visit to Jimmy Kimmel Live, where he presented the host with his picks for the absolutely worst types of Halloween candy available out there (video below).
Sure, Ramsay may be British, but that doesn't stop him from critiquing America's sugar-filled holiday and, to be honest, he has a pretty solid point when it comes to some of our staple trick-or-treats!
Nobody likes the mean old man down the street who hands out raisins, or toothbrushes instead of candy when you ring his bell; but is the woman dolling out those nasty, suspiciously orange circus peanuts really that much better? Ramsay certainly doesn't think so.
And the attacks don't stop there; the Kitchen Nightmares star goes after Smarties, candy corn (which he thinks is more "earwax formed in the shape of a rotten tooth" than an edible, sugary delight), and more.
Do you agree with all of Gordon Ramsay's opinions? Check out the video and see for yourselves below:
Source: Jimmy Kimmel Live/YouTube / Photo credit: Gordon Ramsay/Instagram
Tags:
gordon ramsay
,
Halloween candy
,
Jimmy Kimmel
,
video
Gear Up For Halloween With 16 Scary-Good Candy Gifs
category:
By Cooking Panda
Tis the season…
Halloween is almost here and we are so freaking jazzed about it!!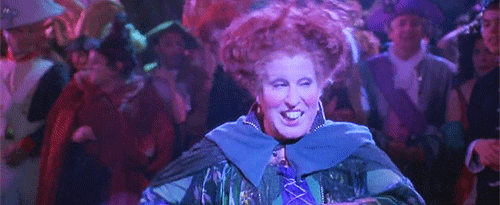 It's finally almost time to get out of the house…
And go knock on some doors.
As cool as all the costumes and decorations are, we must confess our favorite part of Halloween:
That's right. We love all colors, shapes and sizes of sweet goodness:
There's nothing like a sugar rush straight to the brain.
There's liquorice:
The ever-controversial (and for the record, DELICIOUS) candy corn:
Or maybe you are more of a chocolate fiend.
Care for a truffle?
Or maybe a few?
How about some Hershey's Kisses?
Or Milky Ways?
Maybe you're supposed to pass out candy, but instead you're going to stay home and eat it all. We won't judge you for it.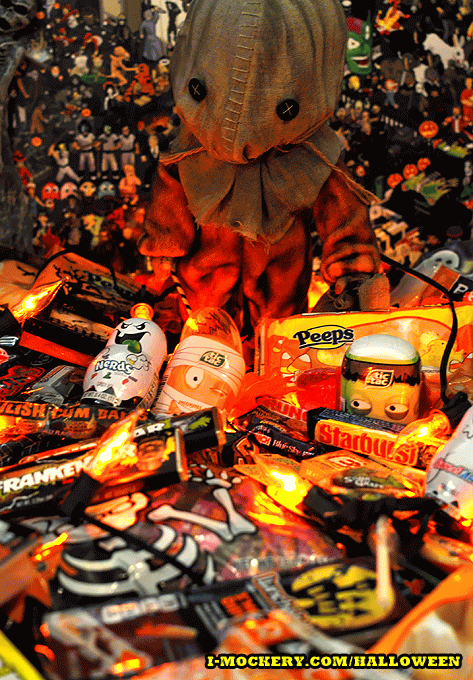 Whatever your preferences, we hope you gorge on all your faves and have a great holiday!
Featured Photo Credit: Daielyn/Instagram
Tags:
foodporn
,
gif
,
Halloween
,
Halloween candy
,
Hump Day