Why, Yes, You Can Deliciously Mix Chocolate And Cheese (Recipes)
category:
By Cooking Panda
In July, a Twitter user grossed out the internet with her chocolate and cheese toast. To be fair, her combination of white bread, chocolate spread and shredded cheese looked neither appetizing nor aesthetically pleasing. It did, however, open up an excellent opportunity to explore the vast world of chocolate-and-cheese combinations. And, boy, is that world full of wonder.
From familiar recipes like chocolate cheesecakes to surprising ones like chocolate grilled cheeses, this list is sure to expand your mind in the realm of chocolate and cheese, though we still can't guarantee it will make you want to try chocolate and cheese toast.
Tart cream cheese, sweet toffee and chocolate chips, and buttery pecans have a blissful marriage in this texture-rich cheese ball, perfect when spread generously on graham crackers, shortbread or Ritz.
Fill ravioli with mascarpone cheese and raspberry-chocolate goat cheese, fry them, serve them with raspberry and chocolate sauces, and you won't be sorry. This recipe calls for homemade ravioli and store-bought raspberry-chocolate goat cheese, but you could buy premade ravioli and stir raspberries and chocolate into your goat cheese of choice.
I'd suggest wearing a bib before consuming this spectacularly messy sandwich, in which the flavors of tart strawberries, creamy brie and rich dark chocolate combine to a degree of deliciousness you'd never thought possible.
When your day involves a crumbly graham cracker crust, piled high with fluffy cream cheese and sugar, crowned with oozing hot fudge and gooey toasted marshmallows, it's a good day.
Bring skim milk, a bitter hot chocolate bar and aromatic cinnamon and cloves to a boil, divide the mixture into mugs and drop cubes of halloumi or mozzarella inside. Spend a couple of obligatory minutes playing with the melting cheese strings, then enjoy and fall in love with the traditional Colombian sweet.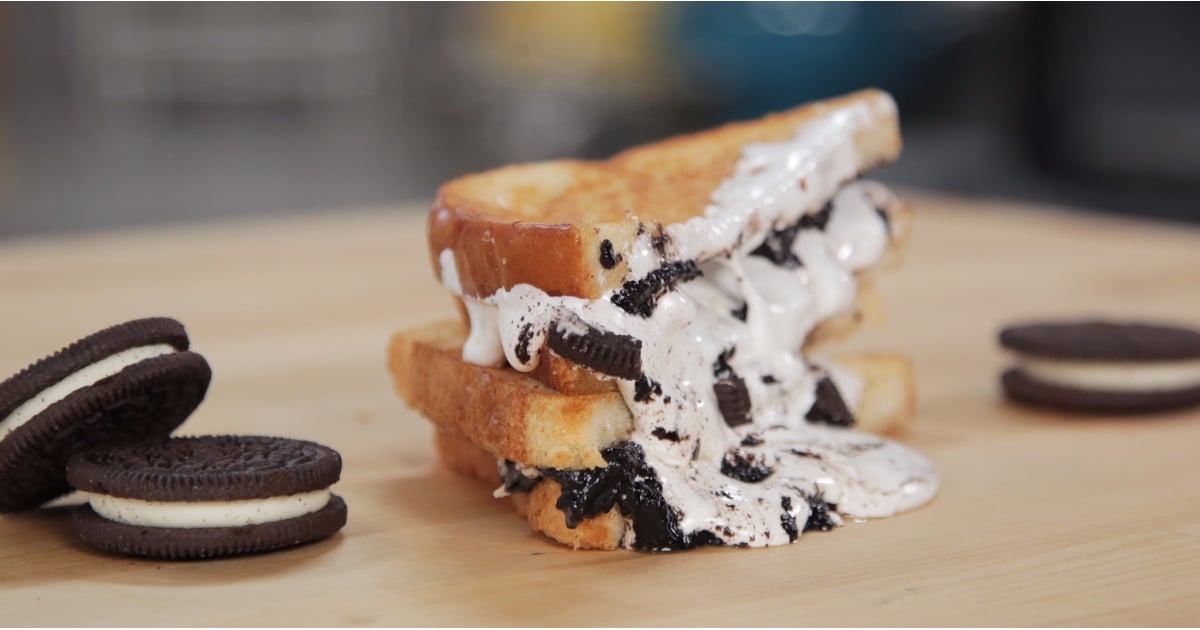 Slather two slices of buttered bread with homemade Oreo cookie butter, marshmallow fluff, mascarpone cheese and Oreo pieces (Double Stuf, because duh), and grill until oozing and golden brown. It's not clean eating, but it sure is fun.
Blue cheese and dark chocolate have equally bold flavors, so it's no wonder the smoothness of bitter dark chocolate pairs wonderfully with the creaminess of earthy blue cheese.
In these ultra-moist pudding cookies, cream cheese adds an element of thickness and richness that is simply unparalleled. If you like your cookies chewy on the outside and extraordinarily tender on the inside, cream cheese is the secret weapon for you.
Featured image credit: Pixnio
Tags:
cheese
,
cheesecake
,
chocolate
,
desserts
,
food pairings
,
recipes
,
truffles
Food Expert Says: Pair Your Cheese With Tea, Not Wine
category:
By Cooking Panda
Oh what fools we've been!
When we decide we want to treat ourselves nicely, and get a little fancy just for fun, usually the first dinner idea we think of — because we're basic, maybe, but also because we love ourselves — is the classic charcuterie board. That means cheese and wine, ya'll. Can't go wrong, right?
Wrong.
According to Rachel Safko, a food and drink expert, we've all been total bozos for pairing our cheese — delicious, fragrant, addictive cheese — with dumb old wine.
The true magic, Safko told Forbes per Metro, is the pairing of cheese with — wait for it:
Tea.
"Most people, in my experience, think of tea as a drink for rainy days, grandmas, or as a little sister to coffee," Safko says, which sounds about right to us. Don't get us wrong, we love (adore, even) a soothing cup of tea in the morning. Some days we actually favor green tea for its caffeine and health benefits over a cup of coffee to get our mornings off to a bright and energetic start. However, we don't think of it as a huge treat or fancy, fun beverage.
"All of the above can be true," Safko continues, "But there's much more versatility to tea — it's the chameleon of beverages."
The chameleon, you say?
Basically, because teas have varying degrees of tannin, and because they are naturally astringent, Safko claims that the drink is actually super well-suited to being enjoyed with a cheesy snack.
Additionally, wine is usually served chilled or at room temperature. But Safko says that the heat from a hot cup of tea can actually coax out any flavors that are hiding, just waiting to be unleashed in a block of cheese, as it melts.
If you're convinced and want to try it out, Safko recommends pairing white and green teas with fresh goat cheese, due to the drinks' similarities to champagne and white wine.
Black teas go with goudas, as do earthy Puerhs; Lapsang Souchound goes with a strong blue cheese.
We're just dying to try out this new combo. What do you think of the cheesy idea?
Source: Metro / Photo Credit: Cabot Creamy Co-Operative/Instagram
Tags:
charcuterie
,
cheese
,
food pairings
,
Tea
,
wine