15 GIFs That Prove Chocolate Is The Best Thing Ever
category:
By Cooking Panda
Sometimes when you're craving dessert, there's only one thing that will do — a big hunk of pure chocolate goodness.
It's just exactly what you need sometimes.
Plus, it wards off Dementors, so that's always a plus.
Vanilla? nah!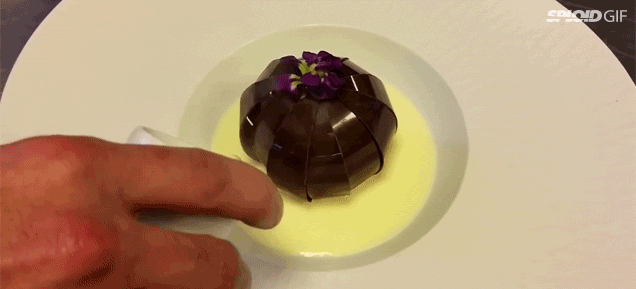 I mean, vanilla is pretty nice, but can you really do any better than a gorgeous ball of chocolate? I think not!
It's basically a fact.
Because LOOK:
Plus, chocolate is totally "healthy."
A cookie a day keeps the doctor away, I think they say.
Something like that, anyway …
What's the best way to make hazelnuts better? Dunk them in chocolate. OBVIOUSLY.
Maybe you just want a straight up slab of chocolate. I can respect that.
Or perhaps you'd like to melt it down and dunk stuff in it. It's all good.
Because don't forget that WONDERFUL things happen with melted chocolate.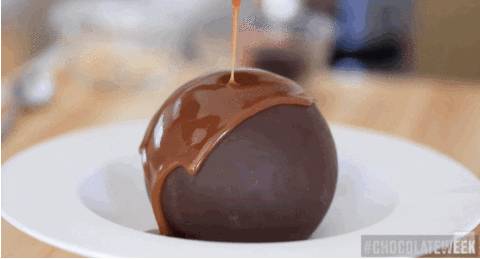 Whatever your preferred form is — milk, dark or even (gasp) white, enjoy your chocolate!
Featured Photo Credit: Pixabay
Tags:
chocolate gifs
,
dessert gifs
,
food gifs
,
foodporn
,
Hump Day
Unwind With These 11 Luxurious Chocolate Mousse Gifs
category:
By Cooking Panda
You could use a break. Why not indulge a little in something sweet?
That's right, we've got chocolate mousse on the brain. We're totally craving a silky smooth bite.
Or maybe we'll make a cake out of it …
Or a velvety smooth pie. We couldn't turn that down.
Whether you like it thick and rich or fluffy and creamy, pipe that light, airy goodness high in that glass!
Don't forget the cherry on top.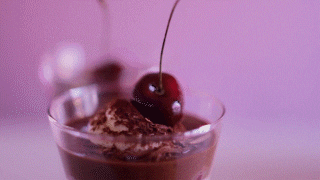 Have a perfectly smooth, velvety bite. And another …
And another …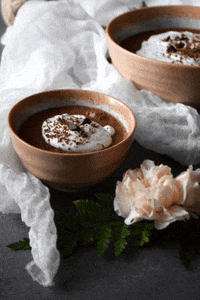 We won't judge you if you down the whole thing in a matter of seconds. Go to town.
Because really, what is more luxurious and delicious than delicate whipped chocolate mousse?
Featured Photo Credit: David Leggett/Flickr
Tags:
chocolate mousse
,
dessert gifs
,
food gif
,
foodporn
,
Hump Day