16 Cotton Candy GIFs That Will Put A Smile On Your Face
category:
By Cooking Panda
If you want a bright, summery and totally decadent treat, you really can't do much better than sweet, fluffy cotton candy.
Between the fabulously bright colors …
The sheer decadence of basically just eating a floof of sugar …
And the absolutely perfect combination that is giant sticks of cotton candy and big outdoor events …
There's just something that screams summer about this treat.
And it looks completely breathtaking spinning around in a machine.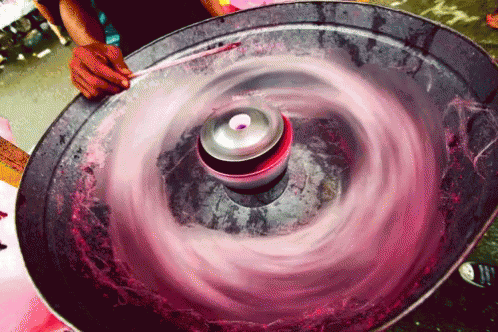 Or sitting on a stick, ready for your consumption.
Of course, you can get the most gorgeously intricate cotton candy designs if you want ….
Look how incredible: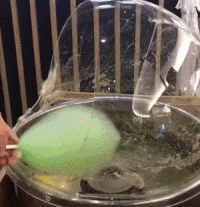 And edible!
Thirsty? Why not grab a hunk of cotton candy and add a little sugary flair to your cocktails too?
It's so fun and delicious!
Stunning!
Really, cotton candy is perfect in any form.
So grab yourself a handful …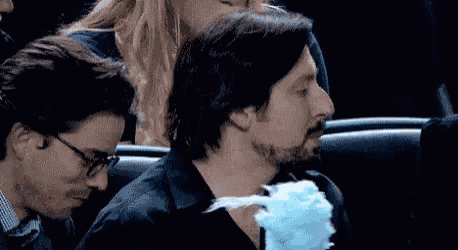 And enjoy!
Featured Image: Paul Sableman/Flickr
Tags:
candy floss
,
cotton candy gifs
,
food gifs
,
foodporn
,
summer food gifs
These 12 Magical Cotton Candy Gifs Will Bring Out Your Inner Child
category:
By Cooking Panda
There's really nothing like fluffy, delicious, whimsical cotton candy to bring you back to your childhood.
The torch-shaped candy stands like a beacon to all those fond of sugary treats.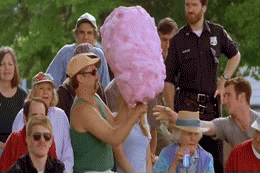 And what is more of a welcome sight then someone rolling up colorful fluffed sugar?
We'll never not be thrilled when we see someone doing this.
Or this, because this man has serious swagger.
Cotton candy makers are ARTISTS. LOOK AT WHAT THIS MAN IS DOING.
WATCH THIS DELICIOUS SORCERY.
That man is a wizard, and cotton candy is a 100% magical food. Look what happens when you pour liquid over it:
SERIOUSLY. THIS IS A THING.
Maybe one day, we'll get lost in a fluffy cotton candy cloud and all our dreams will come true.
Cotton candy, we love you forever.
Featured Photo Credit: Tugce Simsek/Instagram
Tags:
cotton candy
,
cotton candy gifs
,
food gifs
,
foodporn
,
Hump Day