Enjoy Unlimited Appetizers At TGI Fridays Whenever
category:
By Cooking Panda
If you love the TGI Fridays endless apps deal, or if you simply haven't been able to catch it in time before it's over, you'll be happy to know that the deal is back for good! Endless apps at TGI Fridays are now available all day, every day.
TGI Fridays has announced via a PR Newswire that guests can come in and order any of the most popular appetizers for $10 per person, and keep getting free refills for their entire stay! These popular app options include mozzarella sticks, loaded potato skins, BBQ chicken flatbread, pot stickers, boneless buffalo wings, and meatballs and fried pickles (which are new to the menu).
The endless apps launch is effective immediately in restaurants nationwide, and we're betting once everyone gets wind of this, they'll be rushing to their nearest TGI Fridays location.
"Endless Apps have become a pop culture phenomenon, as evidenced by the outcry we heard every time the limited time offer expired," said TGI Fridays' CEO. "We want our guests to have a great time every time they visit us, so we're giving the people what they want — Endless Apps at any time. It's just one more way we're making sure 'In Here, It's Always Friday.'"
While the endless Endless Apps deal is huge news, there's even more! The restaurant will also be offering seven new burgers on its menu: two new specialty cheeseburgers; a BBQ'n Burger, with classic and white barbecue sauces; a Buffalo Wingman's Burger, with a skewer of buffalo wings; a Jack Daniel's Burger; a turkey burger, and a vegetarian black bean and avocado burger.
So, there you have it. You can get anything you need from this American restaurant bar, and now with plenty of burger options and endless apps for the table.
"TGI Fridays provides the ultimate social bar vibe where our guests can unwind and reconnect over an array of Endless appetizers or one of our new all-natural, custom-cooked burgers, " said one TGI Fridays spokesperson. "And, as always, they can wash it down with an ice-cold craft beer or a handcrafted cocktail, like our new Ultimate Boba Long Island Iced Tea, mixed by the best bartenders in the business."
I don't know about you, but I'm feeling a burger and some wings right about now.
Source: TGI Fridays Press Release / Photo Credit: TGI Fridays/Instagram
Tags:
burgers
,
Endless Appetizers
,
tgi friday's
,
Wings
17 Burger Gifs That Will Make You Weak In The Knees
category:
By Cooking Panda
Let's take this moment to appreciate one of the best foods of all time: the burger.
Honestly, what is more heavenly than a juicy, flavor-packed burger, with a nice charred crust, oozing melted cheese on a perfectly pillowy bun?
It really doesn't get much better than that, does it?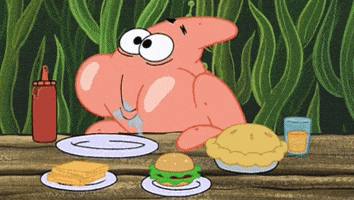 Dec. 21 is National Hamburger Day, so we thought we'd give you a little treat, to help Hump Day go by a little quicker.
We can't help drooling over a delectable slice of heaven on a bun, whether you prefer to grill your patties …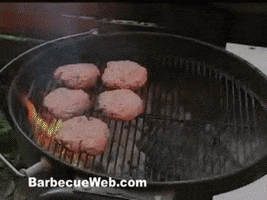 Or char them on the cast-iron …
Or maybe even load your patties up with bacon and veggies …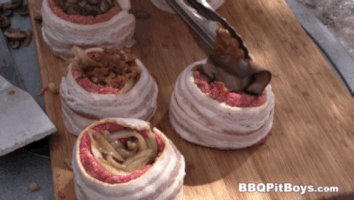 And top it off with a nearly NSFW slice of melted cheese …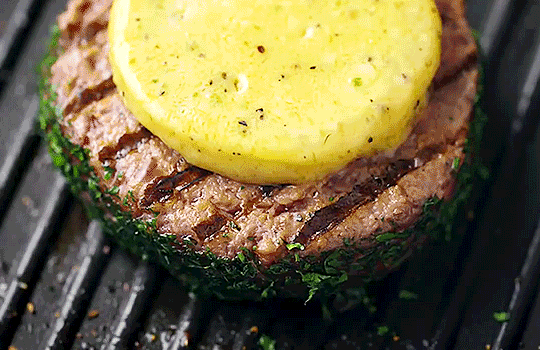 Don't forget about this beautiful moment. THE FLIP.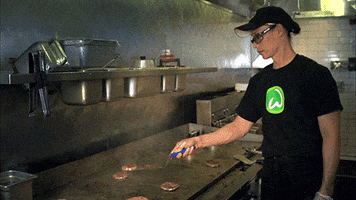 Look at how bodacious and thick these patties are:
We are SO ready to eat these! Check out those perfect grill marks: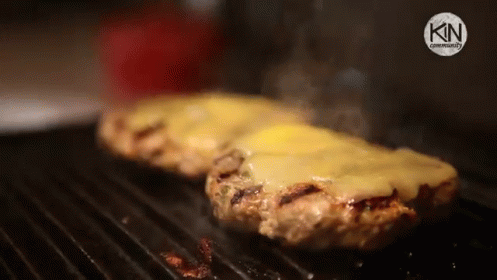 Pile them high with toppings if you want!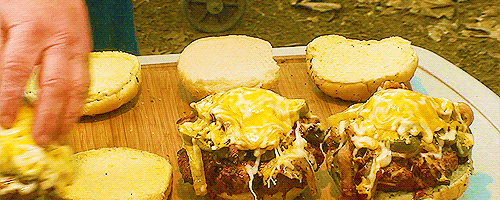 Higher! We need bigger burgers!
Don't forget to add a generous douse of rooster sauce, if you like it hot:
Have a bite! Enjoy!
Go on, make a meal out of it.
Because burgers = life.
Featured Photo Credit: Big Kahuna Burger/Instagram
Tags:
burger gifs
,
burgers
,
foodporn
,
Hump Day
,
National Hamburger Day
McDonald's Is Perfecting Its New Menu Options (Photos)
category:
By Cooking Panda
McDonald's introduced a Create Your Taste burger menu to the U.S. in late 2014, but after a short life, it's being replaced with a new version called Signature Crafted Recipes.
If you aren't familiar with the concept, the Create Your Taste menu allowed customers to build their own burgers on touch-screen kiosks.
According to Business Insider, the kiosks offered several "premium" options, including chili-lime tortilla strips, guacamole and caramelized onions.
The system was created to offer better-quality burgers so that McDonald's could compete with the likes of Shake Shack and others. But the kiosks began to disappear from locations across the country in October.
McDonald's spokeswoman Becca Hary said the Create Your Taste menu was simply a test.
"McDonald's is now testing a customizable burger platform under the name, Signature Crafted Recipes," she told Business Insider.
Although the Create Your Taste menu was popular among customers, there were complaints that the burgers were too expensive and that they took too long to cook.
There will be kiosks for the new Signature Crafted Recipes burger-builder as well, but there are some differences. For example, there will be bundled toppings and fewer ingredient choices to make things easier on the kitchen and faster for the customer.
"Our customers appreciate the additional choices and the control of being able to order from kiosks," Hary said. "We're always testing and looking at new ideas and concepts to provide our customers with a great restaurant experience."
The more simplified Signature Crafted Recipes program will offer a choice of three proteins: beef, buttermilk crispy chicken or grilled chicken. Then there will be four topping bundles to choose from: maple bacon Dijon, deluxe, buffalo bacon or pico guacamole. Some locations will have a sriracha topping bundle, to appease those with spicier taste buds.
Source: Business Insider / Photo Credit: McDonald's/Instagram, Hollis Johnson/Business Insider
Tags:
burgers
,
fast food
,
mcdonald's
Want Free Burgers For Life? You Just Have To Do This One Simple Thing
category:
By Cooking Panda
You just have to get a life-size tattoo of a burger. That's simple, right?
According to Metro News, Australian burger joints Café 51 and brother restaurant Burger Love are running a promotion where anyone who gets a life-size tattoo of one of the burgers from their menus gets a free burger every day for life. To apply, you must register online, prove you're over 18 so that you can legally participate, and then design your tattoo based on your favorite burger.
Participants must also make sure their tattoo includes the Burger Love logo, or else it's all for nothing. According to Burger Love's Instagram, only 10 entries will be chosen as winners.
Now, as Mashable reports, there are some rules. You can't just get 3 burger tats for three free meals a day for life (which may be considerably shortened on that diet anyway). You can only get one burger tattoo and one burger a day. It has to be life-sized and, as I mentioned earlier, has to include the Burger Love logo. Put it in an appropriate place so that you can show a burger staff member your tattoo in order to reap your reward.
As it happens, thousands of burger fans are showing their interest. If everyone doesn't get a tattoo, at least everyone will be buzzing about Café 51 and Burger Love. That's what marketing dreams are made of.
"To date we've had over 3000 applicants," Café 51's Steve Agi told Mashable. "Never expected such a massive response but I guess it's testament to how passionate people are for our burgers."
Passionate, indeed. I can't wait to see all of the burger tattoos that should be popping up all over Instagram in the near future. And they won't all look alike, either. Burger Love offers a pretty impressive variety on their burger menu. They even have a deep friend burger…completely deep fried.
Keep your eye out for delicious looking tattoos to pop up on the internet soon. In the meantime, I'm going for a burger.
Sources: Metro News, Mashable, Burger Love/Instagram / Photo credit: Burger Love/Instagram
Tags:
Burger Joint
,
burgers
,
Tattoos
Why Isn't This New McDonald's Location Serving Up Any Burgers Or Fries?
category:
By Cooking Panda
I feel like this is the fast-food version of those reductive teen movies, in which a shy, intelligent girl whips off her glasses and suddenly every cool jock in school recognizes her for what she truly is — hot — and they ride off into the football field (er… sunset), vowing never to do stupid things like read or learn ever again.
Let me explain.
McDonald's is having an identity crisis. It just opened up a new location in Paris, France, and all of the core elements that make the chain what it is — its signature burgers (like the McDouble or the Quarter Pounder, for instance), its french fries (those golden arches aren't just a conceptual design!), and its McNuggets — are nowhere to be seen.
Grub Street reports that inside the new location, which is called Le Figaro, "nothing indicates that this restaurant belongs to the American chain."
So what is the point? It's not as though McDonald's is struggling in France. According to Eater, the chain has more than 1,300 franchised stores across the country, rendering it the company's second most profitable market (America is the first).
If you're looking for conclusive answers, the truth is that nobody really knows why, exactly, the Parisian branch is so thoroughly overhauling a concept it already knows works. Perhaps the chain is hoping to draw in some new clientele; perhaps this is a glimpse into what the future of all McDonald's locations hold. Only time will tell.
For now, if you're in Paris and are interested in checking the new location out, the McDonald's in question will be open every day from 7:30 a.m. to 10 p.m., and serving up coffee with freshly ground beans, teas, soups, macarons, and sandwiches.
Sources: Grub Street, Eater / Photo Source: Le Macaron Bleu
Tags:
burgers
,
concept restaurant
,
fries
,
mcdonald's
,
Paris
Double Decker Mini Tequila Burgers
category:
By Cooking Panda
Diners, Drive-Ins And… Disney World? Guy Fieri To Design Menu For Planet Hollywood
category:
By Cooking Panda
Celebrity chef Guy Fieri (known for his bold flavors and highlighted hair) is teaming up with Planet Hollywood to bring some of his personal flair to the revamped restaurant in Disney Springs.
According to a press release, Fieri is introducing a "flavor-packed burger and sandwich menu" as part of the restaurant's larger menu offerings. The Orlando flagship location is set to reopen this autumn as the Planet Hollywood Observatory at Disney Springs.
"Guy Fieri has created an impressive culinary empire and has built an incredible TV following with several food-themed shows, so it was a no-brainer to invite him to create a special menu for Planet Hollywood Observatory," said Planet Hollywood International Founder and Chairman Robert Earl in the press release. "This partnership only furthers our commitment to refresh our guest experience while continuing to offer freshly-prepared, pleasing dishes."
Don't expect Fieri to hold back: among the new dishes detailed in the August 18 press release are a "Prime Time American Kobe-Inspired Burger" and a "Turkey Pic-a-nic Sandwich" — but that's only the beginning. Customers can expect over-the-top, innovative creations.
"It's awesome to be working with Robert Earl and the Planet Hollywood Team," Fieri said in the press release. "For the Planet Hollywood Observatory, I'm bringing a big time burger and sandwich menu with real deal flavors for everyone."
The revamped Planet Hollywood Observatory aims to highlight Planet Hollywood's timeless classics, while also inviting patrons of all ages to relax and indulge in all the food, views, and comfort it has to offer.
Source: PR Newswire / Photo credit: Food Network via Daily Meal
Tags:
burgers
,
disney springs
,
guy fieri
,
menu
,
planet hollywood
Three-Cheese Stuffed Burger
category:
By Cooking Panda
By Cooking Panda
Corned Beef Guinness Mustard Sliders
category:
By Cooking Panda
Cheeseburger Hash Brown Cups
category:
By Cooking Panda
9 Stuffed Cheeseburgers To Grill This Summer
category:
By Cooking Panda
Summer is here! Time to fire up the grill with your family and friends.
Instead of making a typical cheeseburger, try one of these. Whether you're in the mood for chiles, herbs, peppers, bacon, or even red wine, you'll find a burger here that will make you the talk of the town. Or at the very least, you'll impress your loved ones.
Filled with a mixture of Anaheim peppers, jalapenos, garlic, and Monterrey Jack cheese, the Chile-Stuffed Cheeseburger is ideal for those of us who love spicy food!
Peppercorn-Crusted, Boursin-Stuffed Cheeseburgers
Smooth garlic-and-herb cheese on the inside, cracked peppercorns on the outside. An experience for the senses!
With the tomato on top, I'd probably stuff some fresh basil into the cheese and have a tasty Italian Caprese-style burger. Mmm…
A relatively lean burger with a twist. Completely guilt-free!
Stuffed Blue Cheese Burgers in a Red Wine Pan Sauce
The tanginess of the blue cheese combined with the tartness of the red wine sauce will be a hit at your next cookout!
Guacamole and "Tex-Mex Secret Sauce," a guaranteed hit!
Bacon, Onion, and Cheese Stuffed Burger
An innovative twist on the classic bacon cheeseburger.
Cheddar-Stuffed Burgers With Picked Slaw And Fried Shallots
This intense burger will impress even the toughest critics!
Jalapeno-Stuffed Burgers With Roasted Bell Pepper Ketchup
The cool and spicy blend of jalapenos and cream cheese will take your breath away! Green chiles may also be substituted for the jalapenos.
Featured Image Credit: Food and Wine
Tags:
burgers
,
cheese
,
Cheeseburgers
,
grilled
,
recipes
,
stuffed cheeseburgers
82 Percent Of Americans Think That Burgers Are Nutritious
category:
By Cooking Panda
No one can deny that burgers are delicious. After all, there's a reason that McDonalds is one of the world's most popular fast food chains and diners are content to wait hours for a table at Chicago's Au Cheval restaurant—named the home of America's best burger by Bon Appétit magazine.
However, it's also a widely known fact that burgers aren't exactly a health food. Sporting a hunk of fatty meat ensconced by a sugar-filled bun and frequently accompanied by such condiments as cheese and mayonnaise, it's fairly obvious that burgers are better suited for cheat days than diets.
Or so we thought.
A recent study by Mintel, a market research agency, found that a full 82 percent of Americans believe that burgers are "a good source of nutrients." The company questioned 1,767 U.S. adults who had eaten a burger at a restaurant in the past three months, and the results were just as alarming as they sound. Considering that our nation is facing an obesity epidemic, it's not exactly comforting to learn that such a high percentage of Americans are so woefully misguided about nutritional guidelines and food.
There is some good news, however. According to the same Mintel study, almost half of Americans are also interested in seeing an increase in non-beef burger options on our nation's menus. Unfortunately, while non-beef burgers, including chicken and turkey, are typically more nutritious than their beef counterparts, it is unclear if this survey result is indicative of a genuine desire for healthier dining options or simply America's prevailing love for all things burger.
Either way, there's no question that burgers are one of life's greatest pleasures. Next time you decide to treat yourself, however, keep in mind that no matter which way you try and spin it, burgers are not a health food. Sorry America.
Click here to LIKE Food Please on Facebook
Sources: Vice, Bon Appétit / Photo credit: Burger Burger
Tags:
burgers
,
health
,
Mintel
,
Nutrition
,
survey
Put Down the Burger: Study Finds That 100 Percent Of U.S. Beef Contains Bacteria From Fecal Matter
category:
By Cooking Panda
Based on the results of a recent study, you might want to think twice before ordering your next burger medium-rare.
Researchers for Consumer Reports just released the findings of an experiment in which they analyzed 458 pounds of beef, and their conclusions were shocking. Of the 458 pounds of beef tested, 1 percent contained salmonella, nearly 20 percent was contaminated with poisonous C. perfringens, and 100 percent "contained bacteria that signified fecal contamination."
That's right. All 458 pounds of beef were contaminated with fecal matter.
According to government statistics, there are 48 million cases of foodborne illness in the United States every year. While many people are able to recover from food poisoning, the most vulnerable members of society also incur the highest risk when it comes to foodborne illness. Based on CDC data, pregnant women and the elderly have the highest chance of severe medical consequences following an incident of food poisoning, but the results aren't exactly pretty for the rest of us either.
However, if you're like most Americans, you're probably not ready to give up beef anytime soon. So, without going cold turkey on tacos and burgers, how can you reduce your risk of foodborne illness?
The first thing you can do is buy better beef. Beef from cows raised using organic, antibiotic-free and grass-fed farming practices contains fewer, less dangerous bacteria. While the study found that 18 percent of conventionally raised beef contains antibiotic-resistant bacteria, only 9 percent of sustainably produced beef poses the same risk.
In the words of Urvashi Rangan, Ph.D., director of the Consumer Safety and Sustainability Group for Consumer Reports, "When you consider meat as a whole, when you choose sustainably-raised beef, there's less of a chance you'll come into contact with drug-resistant bacteria, which has implications for you personally and for public health."
The next step you can take to reduce your chance of food poisoning is to order steak rather than ground beef. Jonathan Campbell, Ph.D., a meat extension specialist at Penn State University, explains the reasoning behind this decision by comparing bacteria to pepper.
Campbell describes the safety differences between ground beef and steak, saying: "If you pepper the outside of a steak and sear it on the grill, you'll kill the bacteria. If you grind that meat, you'll mix the pepper throughout all of the meat."
That's a nice picture for you to keep in mind next time you decide to order a burger.
Both steak and high-quality ground beef can be expensive, however. If you're looking for a cheaper way to reduce your risk of foodborne illness, look no further than your cooking choices.
Hannah Gould, Ph.D., an epidemiologist for the CDC, says, "Up to 28 percent of Americans eat ground beef that's raw or undercooked," but cooking beef to 160 degrees F can kill foodborne pathogens. She suggests using a meat thermometer while cooking at home, and ordering beef cooked to at least medium in restaurants.
If you can get past the idea that your favorite burger probably contains fecal matter, making smart choices while ordering and eating beef can reduce your chances of getting food poisoning and make all the difference in the long run.
Source: New York Post, Consumer Reports / Photo credit: eBlogfa.com
Tags:
Beef
,
burgers
,
Fecal Matter
,
Ground Beef
,
Poop
How To Make Real Life Bob's Burgers (Video)
category:
By Cooking Panda
Someone decided to take the amazing punny burger from "Bob's Burgers" and make into into real, juicy food. It's even more amazing than it sounds (videos below).
If you love the goofy cartoon as much as we do — and even if you don't — there's a good chance that the real-life renditions of food from the show will leave you drooling. Take a look at these video recipes:
1. Sit And Spinach
Sauteed spinach and a tangy burger patty with gobs of cheese dripping down. Yes please!
2. Pickle My Funny Bone
Fried pickles make everything better…
3. Do The Brussel
How can you go wrong with bacon, pistachios and Brussels sprouts piled atop a thick meaty patty?
4. Cheeses Is Born
A dollop of warm gravy gives this Jarlsberg and mushroom burger a really special, unique flavor.
5. I've Created A Muenster
It's scary how good this burger is, with sauteed mushrooms and cheese on cheese on cheese… we'll take it!
Sources: Delish/YouTube (2) (3) (4) (5) / Photo Credit: Delish/YouTube
Tags:
Bob's burgers
,
burgers
,
video
Man Breaks Into Five Guys Restaurant, Decides To Make Burgers (Video)
category:
By Cooking Panda
It seems that burgers from Five Guys Burgers and Fries are so good that a man broke into one just to grill himself a meal.
On March 18, a man snuck into a Five Guys restaurant in Washington, D.C., after closing time. According to International Business Times, the suspect followed a delivery man, waited for him to leave, then decided to help himself to the kitchen.
In the video, he clearly knew his way around the grill, and was considerate enough to keep the area clean while preparing his meal and enjoying a drink. On his way out, he took a bottle of water. From what can be seen on the footage, no money was touched, and nothing more expensive than a burger was taken.
Surveillance footage captured the incident, which raises so many questions. Are Five Guys burgers really good enough to break into the restaurant after hours? Did the real-life Hamburglar previously work at a Five Guys? Who was he talking with on the phone while grilling up his meal?
According to Reddit, many agree that Five Guys would be the burger joint to break into if you're craving a late-night meal.
In fact, wouldn't this footage make an amazing advertising campaign for the company? A man literally broke into the restaurant to make a meal. The burgers are so good he couldn't wait for the restaurant to open the next day. The Five Guys marketing team is probably trying to figure out a way to make this work as we speak.
"We found the sixth guy," "And we didn't even have to hire him," wrote redditors SunSage and Shadowspace, respectively.
Washington D.C., police are offering up to $1,000 for information leading about the incident, enough to buy about 97 cheeseburgers.
Sources: International Business Times, Reddit / Photo Credit: DC Metropolitan Police Department/ABC News
Tags:
burgers
,
Five Guys Burgers and Fries
,
man broke into restaurant to make food