Bourbon Pecan Pie Cupcakes
category:
By Cooking Panda
Red Velvet Bourbon Cake Balls
category:
By Cooking Panda
My Kitchen Rules: Pancake Bacon Dippers And Bourbon Jam Cocktail
category:
By Cooking Panda
Pancake Bacon Dippers
Ingredients
2 cups flour
1 tablespoon salt
3 tablespoons sugar
2 tablespoons baking powder
2 eggs, beaten
1/2 cup butter, melted
1 1/2 cups milk
12 slices bacon, cooked
Maple syrup, for serving
Directions
In a large bowl, add flour, salt, sugar and baking powder. Whisk.
Add eggs, melted butter and milk to dry ingredients. Whisk until fully combined. Pour batter into a squeeze bottle for easy pouring. You can also use a ziplock bag with one edge cut off or a piping bag.
Heat skillet or griddle over medium-heat and grease with cooking spray or butter. Squeeze out batter into thick lines, making sure it's about the length of your cooked bacon. Place one piece of bacon on each pancake, and cover with more batter.
Cook first side until edges start to bubble and brown, then flip. About 2 minutes per side.
Serve with warm maple syrup and enjoy!
Bourbon Jam Cocktail
Ingredients
1/2 tablespoon blackberry jam
2 tablespoons agave
2 tablespoons lemon juice
4 ounces Bourbon
Club soda
Directions
Combine blackberry jam, agave, lemon juice and bourbon in a cocktail shaker and shake well.
Strain over ice and top with club soda. Garnish with lemon wedge, serve and enjoy!
Tags:
bacon
,
Bourbon
,
breakfast
,
brunch
,
cocktails
,
My Kitchen Rules
,
pancakes
,
recipes
These 11 Bourbon-Inspired Desserts Are What Dreams Are Made Of
category:
By Cooking Panda
We're celebrating Bourbon Heritage Month all throughout September!
What better way to celebrate the quintessentially American spirit than by making it live its best life by baking it into a dessert and adding rich, complex notes to your favorite sweet treats? Here are some of our favorite ways to boozify your desserts:
Everyone knows it's all about that bourbon caramel sauce. Make this vanilla-infused version to add an extra sweet kick to all your favorite desserts.
Love sweet and salty? You'll lose it for this spiked chocolate pie.
Make the most of your summer blackberries by mixing them up with bourbon and baking them into a cobbler. This is also delicious with amaretto and probably all kinds of other liqueurs that work with fruit.
Buttery, rich and fluffy cake, complete with sweet, tender caramelized apples — even better, the easy baking method here shows exactly how to get a perfectly flaky crust. Delicious!
Bourbon lovers will be in heaven with these yummy, sweet brownies with an adult kick.
Salty caramel bread pudding? This one is a must. Plus, you can totally deep fry it (or not?) if you want to.
Kind of like a fruitcake, but way better. Plus, you get to dump bourbon caramel glaze over the top, so there's no way that can't be amazing.

These cupcakes are flavorful, sweet and super moist.
Fall is fast approaching, meaning that pumpkin is now officially allowed on your plate. Make the most of it.
Throwing a Kentucky Derby party? Or maybe you just want super boozy frozen yogurt that will get you drunk if you eat enough of it? (Who doesn't?) MAKE THIS.
It may sound weird to you, but you have to try making a chocolate cake with stout. It's incredibly moist, and the flavors, the flavors! Just try this one.
Featured Photo Credit: Maker's Mark
Tags:
Bourbon
,
Bourbon Heritage Month
,
dessert
,
weekend dessert recipe
,
whiskey dessert
Soar Through The Rest Of Summer With These 10 Fantastic Bourbon Cocktails
category:
By Cooking Panda
We're celebrating Bourbon Heritage Month all throughout September. Want to join us? Here's everything you need to know about Bourbon Heritage Month, plus the right way to taste bourbon.
If you have super awesome bourbon on hand, you might just want to go ahead and drink it straight — at least give it a taste. If you have something that is begging to be mixed into a cocktail, start here:
The Classics
Strong, aromatic and slightly sweet, Old Fashioneds are perfect for that good bourbon you want to mix into a cocktail without completely losing the flavors of good booze.
Whiskey sours are easy and simple but always delicious. Ditch that sweet and sour mix you have and make it yourself with nothing more than lemon and sugar.
This is another one that works well with the good stuff, as the sweet mint allows all kinds of flavors from your bourbon to shine through. Adjust the sugar to taste for a stronger or sweeter drink.
A little Campari and sweet vermouth will play well with your whiskey for a rich, bittersweet cocktail that is perfect for fall.
This classic sweet, aromatic and balanced cocktail is perfect with any bourbon you have but goes especially well if you have something with floral notes, like rye. Love the aromatics? Add in a few extra dashes of bitters.
Want to mix it up with something a little unusual? Check these out.
The Unusual Refreshers
For some reason bourbon and peach preserves were just made for each other.
If you love Mint Juleps but are craving something even more refreshing to get you through the last of the summer heat, you've come to the right place.
Similar to a regular one, but with an extra-special strawberry lemonade spin.
The thyme really adds a special note of complexity, although you can totally swap it out for something like basil, mint or rosemary. Don't have honey whiskey? No problem. Just add a little extra honey (or simple syrup) to taste.
Tart, bright, earthy and sweet, this cocktail is great with something a little smoky.
Featured Photo Credit: The Bojon Gourmet
Tags:
Bourbon
,
Bourbon Heritage Month
,
classic cocktails
,
Thirsty Thursday
,
whiskey
Bourbon Heritage Month: Everything You Need To Be A Bourbon Tasting Pro
category:
By Cooking Panda
September is upon us, and that means something very important! Beyond pumpkin spice, crunchy leaves, caramel apples and sweaters, there is something very important about September — it is also Bourbon Heritage Month.
Did we just hear a collective sigh, readers? First of all, calm down. Sure, there are a lot of food and drink holidays out there, but there's a good reason why Bourbon Heritage Month beats National Fried Chicken Day and National Tequila Day — it's a totally real and widespread celebration that the state of Kentucky celebrates every year.
Here's what happens: Every September, the governor of bourbon's home state signs a declaration to celebrate Kentucky's whiskey heritage all month, and the festivities begin, according to the Huffington Post. The Kentucky Bourbon Festival commences, complete with mechanical bulls, top-notch cigars and, of course, whiskey tastings. The stills also open back up by September after traditionally closing down for a short period of time in August for some routine maintenance.
If you're going to visit Kentucky for whiskey-related reasons, September would absolutely be the perfect time. But if the journey is not in the cards for you, don't fret!
While a good Kentucky bourbon may or may not taste just as good in its hometown, it'll still taste pretty darn good on your balcony or comfy recliner. Start by grabbing a quality bourbon and a tasting glass, snifter, white wine glass or anything similarly bulbous with a narrow top to trap the flavors, like this:
Or this:
When tasting bourbon, it's important to pay attention to these four essential categories, as detailed by Modern Thirst:
1. Appearance
Hold your glass up to the light or a white piece of paper and swirl it around a little. Is it clear or cloudy? Light amber or dark mahogany? Take note — this has everything to do with age, proof and filtration methods.
2. Aroma
Part your lips slightly and stick your nose in the opening of the glass. What do you smell? Charred oak? Smoke? Pipe tobacco? Vanilla? Cherry? Leather?
3. Taste
Don't you dare gulp or "shoot" good bourbon! Take a good sized mouthful and do the "Kentucky Chew" — move the bourbon around your mouth with a chewing motion. Notice how it tastes in each different flavor zone of your mouth before swallowing.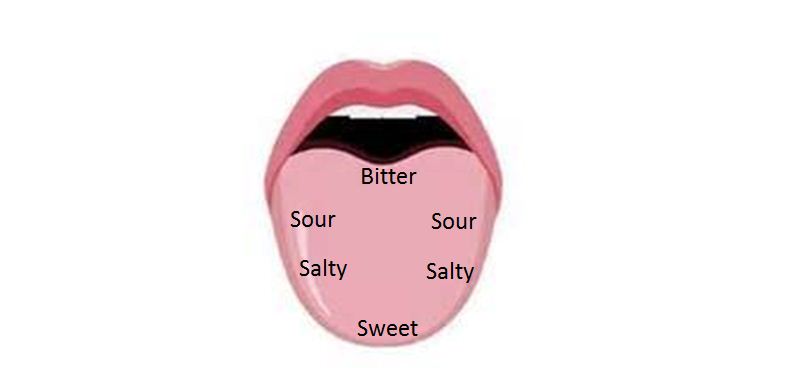 4. Finish
Does the taste linger (long finish) or quickly dissipate (short finish)? Do you taste anything different after swallowing? What textures do you feel in your mouth? Does your upper body feel warm, a la the "Kentucky Hug"? Take note.
Try not to "cheat" by reading a review of your whiskey before tasting it, as you might have a completely different experience than what you read. Start with this graphic and see what you find:
Above all, enjoy this fabulous excuse to drink a ton of whiskey this month! Cheers!
Sources: Huffington Post, Modern Thirst / Photo credit: BourbonSippers/Instagram
Tags:
Bourbon
,
Bourbon Heritage Month
,
Thirsty Thursday
,
whiskey
,
Whiskey tasting
Matthew McConaughey Learns 'The Art Of The Sell' With Wild Turkey (Video)
category:
By Cooking Panda
Oscar-winning actor Matthew McConaughey is about to undertake his most ambitious role yet.
Wild Turkey, a "super-premium" bourbon produced in Lawrenceburg, Kentucky, announced that McConaughey would serve as the Creative Director for the brand (video below).
"I told them, 'I don't want to be just a face. I have ideas. I'm an idea man,'" McConaughey told The New York Times. "The brand is a little dusty, and in some ways I'm shaping a full-on reintroduction."
Over his multiyear contract, the award-winning actor will write, direct, star in, and create music for television and digital ad campaigns. He will also be featured in the brand's online documentary, as the history of the 161-year-old liquor is discussed.
"The great news is that Wild Turkey hasn't changed in all these years — it's totally authentic," McConaughey continued. "And that appeals to millennials. Because they can smell fake. Some manicured, bearded hipster soliciting them? No, thanks."
McConaughey said Wild Turkey's authenticity needs to come through in its ad campaigns, especially in order to appeal a young consumer base.
"Millennials, and I know this for a fact, can smell solicitation," he explained. "And it's a turnoff. The best ads are not solicitous."
He believes the liquor is "unapologetically itself," which will attract those who live their lives in a similar way.
"Wild Turkey has the history and qualities of a brand that depicts the dedication of someone to do something their own way — even if that way isn't always the most popular," McConaughey said, as reported by Forbes. "I want to help share their unique story."
Premium spirits company Gruppo Campari is hoping that McConaughey will greatly increase Wild Turkey sales both domestically and internationally.
"Older, particularly Southern, gentlemen have always loved the brand, but we need to close the gap between our perceived quality and our actual quality," explained Melanie Batchelor, vice president for global spirits.
McConaughey's desire to supercharge the brand and learn "the art of the sell" has already impressed Gruppo Campari executives.
"I did get more than I bargained for, but in a great way," Batchelor said.
Sources: The New York Times, Fortune / Photo credit: Fast Co Create
Tags:
Bourbon
,
celebrity collaboration
,
Creative Director
,
Matthew McConaughey
,
premium spirits
,
Wild Turkey
Southern Apple Bourbon Cake
category:
By Cooking Panda