Well, it looks like KFC is cornering the market when it comes to chicken apparel.
In their latest venture to appeal to a younger, hipper crowd after giving Colonel Sanders a complete makeover, Kentucky Fried Chicken has released a limited line of clothing, accessories and decorations.
Surprisingly, the merchandise is actually pretty cool looking, and I'm not the only one who thinks so -- a number of items, including t-shirts, space blankets, jewelry and framed prints, have already sold out as of the evening of July 14.
The chicken chain-themed collection went live on July 13, notes Huffington Post.
"KFC and Colonel Sanders have been American pop culture icons for more than 70 years," Steve Kelly, KFC U.S. director of media and digital, said in a press release, according to Huffington Post. "Our fans were craving a way to embrace the fried chicken lifestyle, and KFC Ltd. gives them the opportunity to let their colonel flag fly."
From fried chicken socks to an actual 400-year-old meteorite in the shape of a Zinger sandwich (it's only $20,000!), you really can have it all.
About that meteorite? It weighs 9.5 pounds but is reportedly "not for human consumption," sadly. Take a look: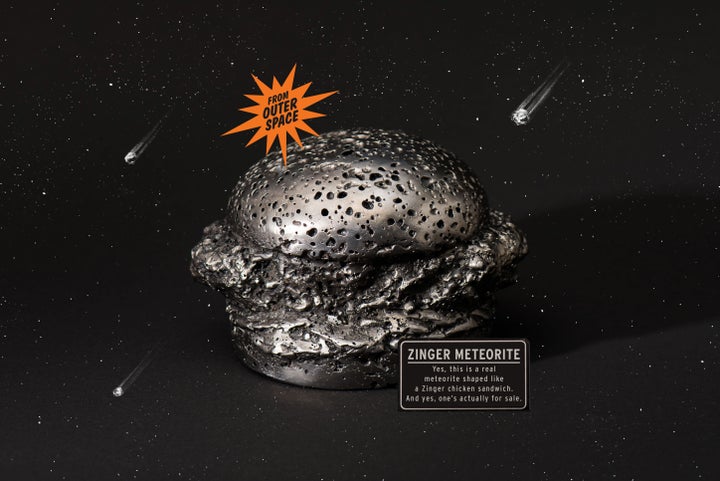 "This one-of-a-kind meteorite is a real, space-made meteorite from space," reads the description on the website. "Sculpted by the harsh elements that exist in the vastness of space (and then later by three artists named Haley, Scott, and Mike), this Zinger chicken sandwich-shaped meteorite has all the Zinger chicken sandwich-shaped details you've come to expect from the Zinger chicken sandwich. Don't miss your chance to own this very significant and very heavy piece of chicken sandwich space travel history."
Sounds pretty cool, right?
Check out this fried chicken sweatshirt for a somewhat more reasonable price of $76: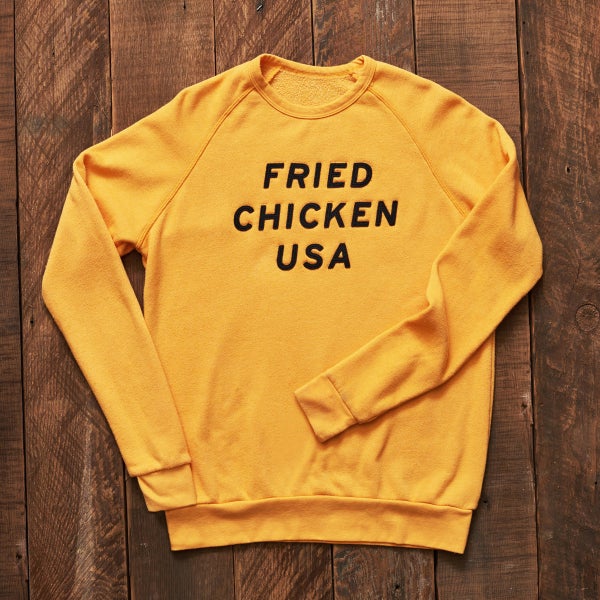 Here's a dreamy pillowcase: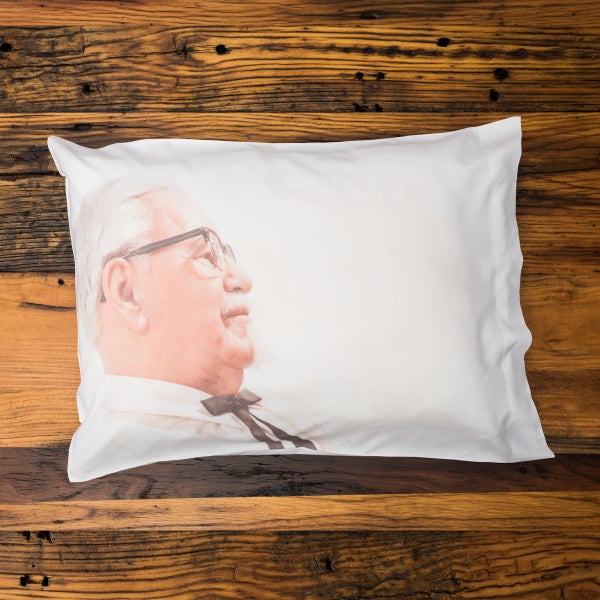 And a tie in case you want to look just like the Colonel: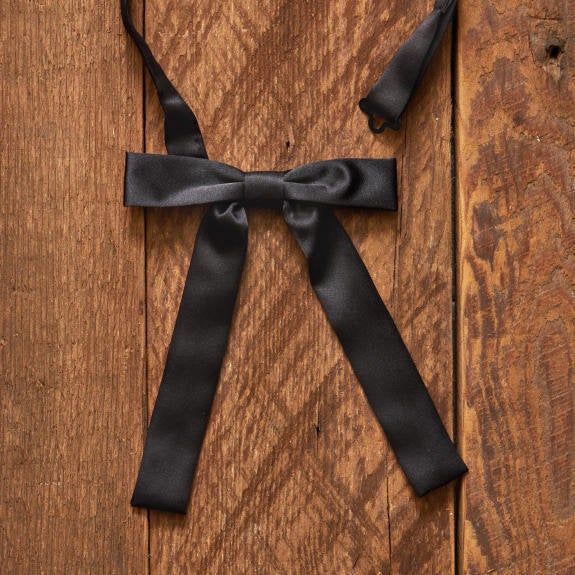 Happy shopping!
Sources: The Huffington Post, KFC Limited (2) / Photo Credit: Patrick Nouhailler/Flickr, KFC Limited via The Huffington Post
Tags: KFC, KFC Clothes, New KFC, KFC Merch, Meteorite Sandwich