Man Went To Buy Mac & Cheese and Accidentally Won Jackpot Lottery
category:
By Cooking Panda
Imagine heading into the store on an empty stomach with only Mac & Cheese on your mind, but then walking away winning the lottery jackpot. Well, this is really what happened to one lucky man from North Carolina. Talk about a seriously lucky man! Not only did he walk away with a happy and full stomach, but also a whopping $200,000 jackpot prize. Talk about winning.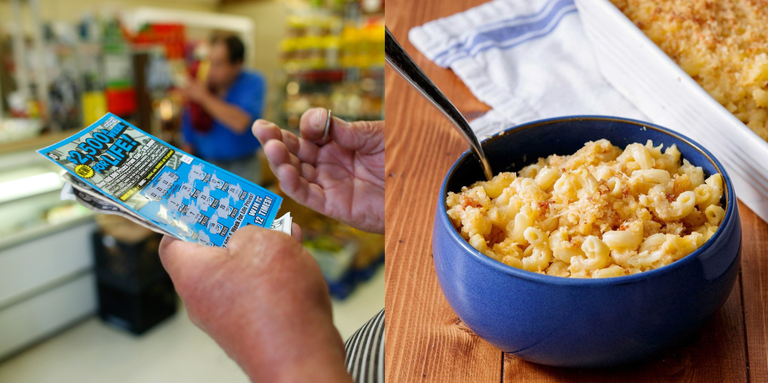 This man, Marquetton Carraway, told North Carolina Education Lottery officials that he stopped by the store to pick up some ingredients for a Mac & Cheese feast and ended up hitting the jackpot. He bought his food and a $5 Mega Bucks ticket from the Madison Market Grill in Goldsboro, North Carolina, and once Carraway got home, he scratched off his lottery ticket and realized he was the lucky winner of the $200,000 jackpot prize. 
So what did he do? Carraway immediately called his mother! This lucky man plans to use the money from the jackpot to buy a house and treat his family. And to think – all of this would not be possible had he not had a Mac and Cheese craving that day. Carraway recalled and shared "I was actually going to the store to buy macaroni and cheese to cook" and "when I got to the counter, the man gave me my change and I was about to walk out the store until something told me to, ya know, buy a ticket."
BRB, heading to "buy some mac & cheese."